Gaming
Nintendo 64 Stans Rise, 'Banjo-Kazooie' Is Finally Making Its Way Onto Switch
Heaps of N64 and Sega Genesis classics like 'Zelda: Ocarina of Time', 'Starfox 64' and 'Sonic The Hedgehog 2' are coming too!
For all the millennials and Gen-Xers desperately craving a crumb of good news, look no further. Nintendo has announced that a number of their classic Nintendo 64 games are coming to Switch — and yes, that includes the iconic Banjo-Kazooie. 
During today's Nintendo Direct live stream event, the gaming behemoth announced a number of new games that would be heading for the console. This included Kirby and the Forgotten Land, Mario Party Superstars, Voice of Cards: The Isle Dragon Roars, Disco Elysium — The Final Cut, and racing game Chocobo GP.
There were also updates — with trailers! — on a number of games we already knew were in the works like Metroid Dread, Splatoon 3, and Bayonetta 3.
In this new unforgettable 3D platforming adventure, Kirby explores a mysterious world full of abandoned structures from a past civilization. What surprises await the pink puffball?#Kirby and the Forgotten Land releases Spring 2022! pic.twitter.com/wNIymEfnvs

— Nintendo of America (@NintendoAmerica) September 23, 2021
But the most exciting announcement wasn't the new games. Rather, it was Nintendo's new online subscription tier that will offer a bunch of classic retro Nintendo 64 and Sega Genesis games from late October.
Beyond Banjo-Kazooie, people will also be able to play 64 classics like Super Mario 64, Mario Kart 64, Starfox 64, Yoshi's Story, The Legend Of Zelda: Ocarina of Time, Winback, Mario Tennis, and Dr. Mario 64. Over time, Nintendo also plans to add Mario Golf, The Legend of Zelda: Majora's Mask, F-Zero X, Pokémon Snap, Kirby 64: The Crystal Shards, and Paper Mario. 
Meanwhile, the Genesis expansion offers iconic games like Sonic The Hedgehog 2, Ecco the Dolphin, Dr. Robotnik's Mean Bean Machine, Streets of Rage 2, Gunstar Heroes, Strider, Musha, Golden Axe, Shinobi III, Shining Force, Ristar, Contra Hard Corps, Phantasy Star IV, and Castlevania Bloodlines.
Also, as an extra treat for Castlevania fans, all four Game Boy Advance Castlevania games will make their way onto Switch through the 'Castlevania Advance Collection'.
Along with the online expansion packs, wireless Nintendo 64 and Genesis controllers will also be available to purchase so that you can play the classic games the same way you remember. And the new Nintendo Switch OLED — a 7-inch larger-screened Switch with an OLED panel replacing its current LCD — is also on sale next month.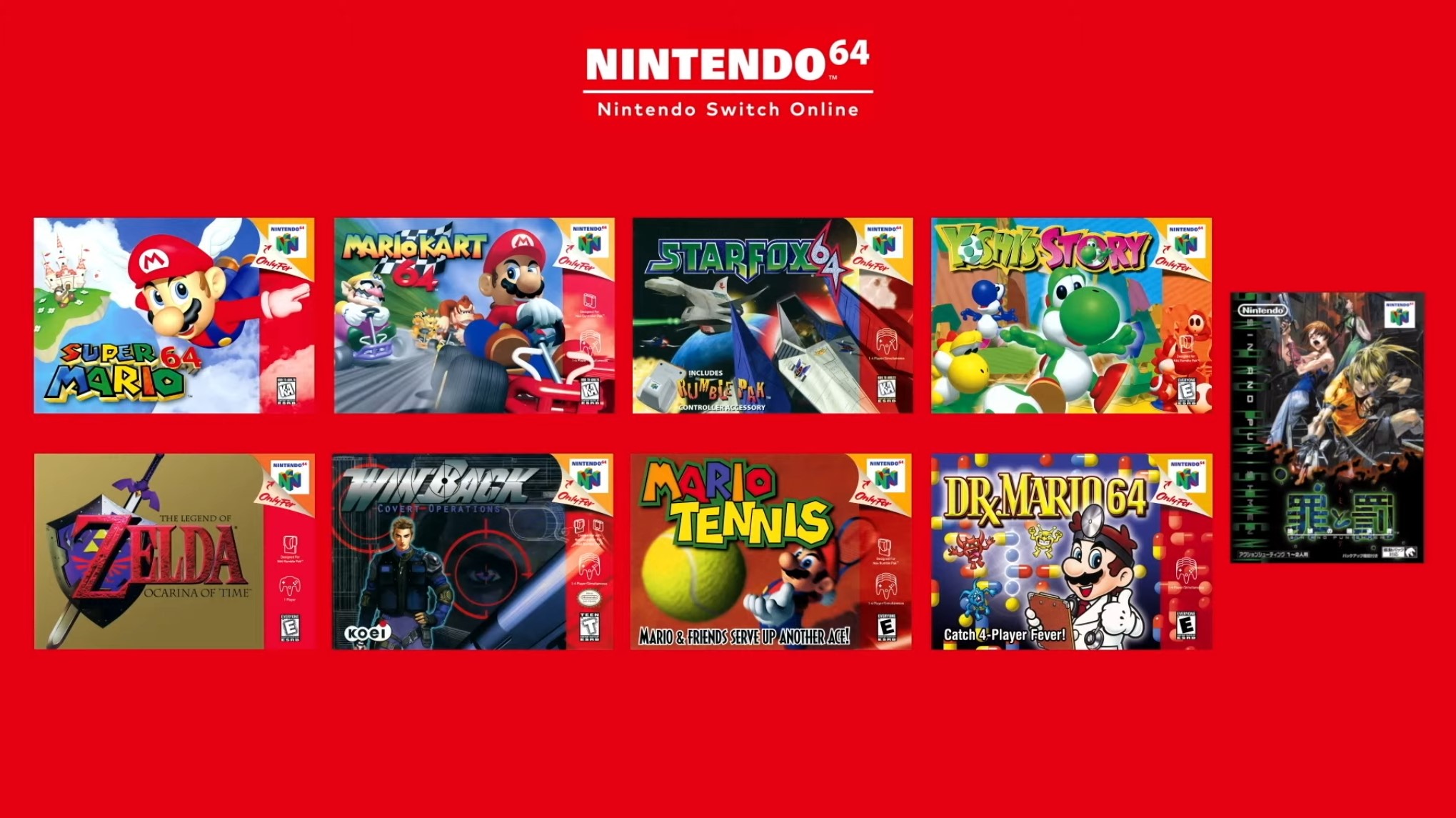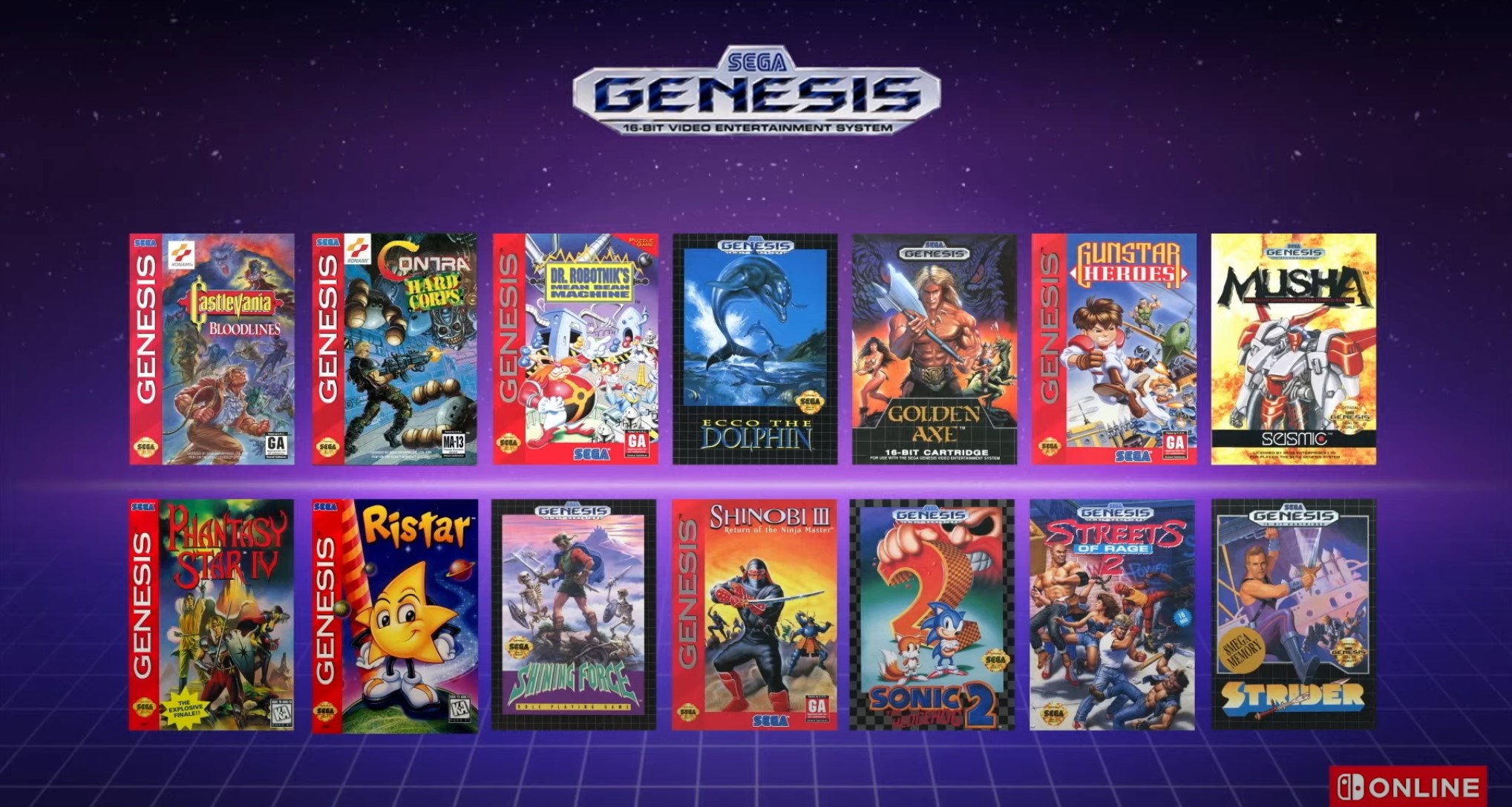 But beyond all the game and expansion news, something even bigger was announced during Nintendo Direct — the star-studded cast for the upcoming Super Mario Bros. animated movie.
While we've known Super Mario Bros. has been in the works for a while, Shigeru Miyamoto — designer, producer, and game director at Nintendo — announced that the upcoming film is set for release in December 2022 for the US.
The A-listers joining the project to voice the beloved 'Mario' characters are Chris Pratt as Mario, Anna-Joy Taylor as Princess Peach, Charlie Day as Luigi, Jack Black as Bowser, Keegan-Michael Key as Toad, and Seth Rogen as Donkey Kong. Of course, Charles Martinet — the man behind Mario and Luigi's voices in the games — will also have some surprise cameos, too.
I don't know about you, but I'm very much looking forward to pretending I'm seven again.