Culture
Miranda Devine Is Tweeting About Cardinal Pell's Historic Assault Charges And It's Not Good
"As a Catholic, I can assure you that this is up there with the absolute worst of takes."
News broke this morning that Victoria Police has laid charges against Cardinal George Pell for historical sexual assault offences. Cardinal Pell is the third-highest ranking official in the Vatican, and the highest ranking Australian Catholic Church official.
Although speculation about Pell's involvement in the global scandal of child sex abuse in the Catholic Church has been circulating for years, it's not until today that any official charges have been laid. Now there's no more media speculation; Pell's innocence or guilt will be a matter for the courts to rule on.
Or, so you might think. After the news of Pell's charges broke, The Daily Telegraph columnist and conservative warrior Miranda Devine tweeted a pretty outrageous comment on the news.
Victoria Police Chief Graham Ashton desperate for a distraction from the crime epidemic he's incapable of stopping #HuntingCatholics https://t.co/fyX5hDnxLv

— Miranda Devine (@mirandadevine) June 28, 2017
MIRANDA.
Miranda, no.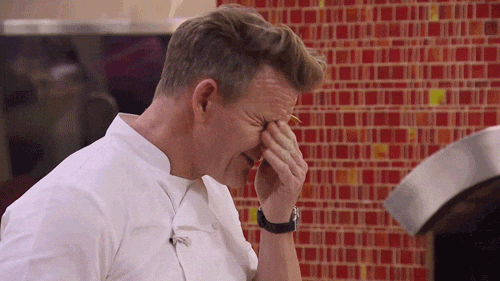 Devine — along with a number of other conservative pundits, including Andrew Bolt, Chris Kenny and Amanda Vanstone — has always been adamant that Pell will never receive a fair trial because of public bias inflicted by the media. These pundits have all published numerous articles with bizarre titles like "In defence of George Pell".
So, um, you would think that means she understands that tweeting insane shit, like the implication that Victoria Police are simply charging Pell because they have nothing better to do, is really unhelpful and complicates an already complex and serious situation. You. Would. Think…
miranda, as a catholic, I can assure you that this is up there with the absolute worst of takes

— Stuart Fazakerley (@stuartfaz) June 28, 2017
i reckon trivialising child sex abuse to incoherently point score in your weird culture war is a really good look and this will age well

— thomas violence (@thomas_violence) June 29, 2017
Miranda Devine as she writes a calm, rational piece about George Pell being set-up by the Victorian police #HuntingCatholics pic.twitter.com/weBoW1Jpah

— Writer in Residence (@MikeCullen73) June 29, 2017
Sometimes it's very easy and fun to harmlessly laugh off the kind of outrageous trash pundits like Devine churn out on a daily basis. But, in the case of Pell, she's making light of a highly sensitive legal issue, and implying that Victoria Police's charging of Pell is simple incompetence.
Disgraceful tweet – there are victims involved, most likely Catholic ones – where's your concern for them Miranda?

— Sara Hogan (@hogan_sara) June 28, 2017
Now Pell has been officially charged and summonsed to appear in court in Victoria, it's our responsibility to be far more careful of how we talk about Pell and the charges in the media. Pell has his right to a fair trial, and his accusers deserve due process that will deliver justice.
George Pell, Catholic Cardinal, charged with historical sexual assault offences https://t.co/a3qXxNJHiL pic.twitter.com/YobyQj35ya

— ABC News (@abcnews) June 29, 2017
Victoria Police seem acutely aware of this fact. During a press conference on the charges this morning, Deputy Commissioner Shane Patton said, "It's important to note that none of the allegations that have been made against Cardinal Pell have obviously been tested in any court yet. Cardinal Pell, like any other defendant, has a right to due process, and so therefore, it's important that the process is allowed to run its natural course."
Following the press conference, Melbourne University Press announced that they would pull copies of their recent release, Cardinal: The Rise And Fall Of George Pell by journalist Louise Milligan. MUP told the media that the decision was "not a simple one", but nevertheless the book will not be sold in Victorian stores. However, it will be sold everywhere else in Australia.
The most recent news is that Pell will return to Australia to defend himself against the charges, which he "strenuously denies". The fact that he'll return to Australia is interesting, considering he was apparently too unwell to answer his summons to appear in person for the Ridsdale trial, preferring to Skype in from Rome. So I guess we'll just have to see how it all shakes out.
Response from Cardinal George #Pell pic.twitter.com/KhJAQTIPN3

— Melissa Davey (@MelissaLDavey) June 29, 2017
But pundits like Devine would do well to remember that tweeting absolutely gross nonsense conspiracy theories from their considerable platforms helps no one.