Culture
Junk Explained: Who Are Reclaim Australia, What Are They Protesting, And Should We Even Care?
While you were shovelling chocolate eggs and spiced fruit buns into your mouth in celebration of a four-day weekend, some of our nation's major cities were descending into chaos. Pauline Hanson took to a stage in Brisbane to declare she's not a racist, Melbourne's Federation Square was packed with police on horseback trying to control an estimated 3,000 protesters who were literally spitting in each other's faces, and while people scrambled to cover all this, you may have even seen a smattering of neo-Nazis trickle through your news feed.
Australia, please meet Reclaim Australia: the patriots who are finally here to save you.
–
Who Are They?
Reclaim Australia is a protest group which has existed in some form since 2013, but became particularly active from the beginning of this year. Up until now, the self-described "grassroots movement" has been dealing in familiar small-time fare like snarky, poorly formatted memes, bad quality pictures of national emblems and weird images explaining how Facebook works to presumably help your angry uncle navigate it all when he's sunk too many tinnies at the local RSL.
Now, with that vital groundwork in place, they've turned their attention to organising rallies across the country to show their patriotism, and condemn a number of practices from different cultural groups.
Judging by a recent press release, the items they seek to reclaim include "equality and tolerance of all races and religions", "equality at law", "freedom of speech", and "equality of gender". But the more specific version of this manifesto on their website is a little more troubling, stating their mission to ban burqas, halal certification, and the teaching of Islam in any government schools. Their other demands include vague statements like "Keep our rights and freedom of speech", "Introduce pride in the Australian flag" and "Keep our traditional values i.e. Christmas, Easter, Australia Day, Anzac Day", seemingly unaware of the fact that Christmas doesn't seem to be going anywhere at all.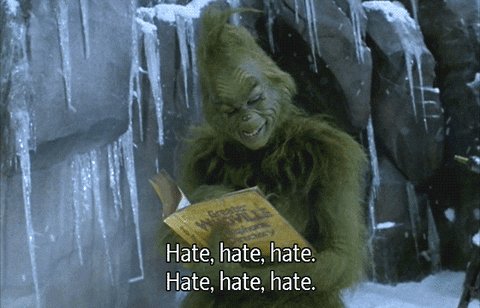 Despite this fairly consistent anti-Islamic sentiment, the group maintains they are not racist. They have repeatedly distanced themselves from neo-Nazi or white supremacist groups and instead labelled themselves as regular people who have "had enough of minorities not fitting in and trying to change our Australian cultural identity".
"We just want our successful Australian way of life retained — that is not 'racist', that is just plain sensible!"
As New Matilda note, one of the group's leaders Shermon Burgess has specifically addressed this distinction in the below video where he calls Aboriginal people "dickheads". "If you speak about Islam or mass immigration to Australia, you're not being racist," he clarifies, while presumably drafting his amendment notice to Webster's Dictionary.
Including its national page and city-based offshoots, the group has just under 50,000 followers on Facebook, but how many of those are actually active supporters is unknown. If we use Sydney as an example, it's somewhere around 3%; just 200 of their 7,000 Facebook fans rocked up to the first protest. Sure, it was raining, but that's basically the angry old man version of trying to throw a huge house party only to have just one awkward friend from high school rock up with a good bag and an iPod full of Savage Garden.
–
So, Why Are We Talking About Them?
Anyone who's read one of Miranda Devine's more inflammatory columns or knows that Jacqui Lambie is a person who exists in the world, has no doubt heard this kind of rhetoric before.
It's surprisingly widespread — The Daily Tele is still one of the country's best-selling papers, and someone out there has to be voting for Lambie — but it's probably not something you encounter on a daily basis. Awful high school friends are easily deleted from Facebook. No one's forcing you to listen to Alan Jones.
But Reclaim Australia have proved themselves a little harder to ignore, holding protests in 16 locations across the country over the weekend.
Many of these were just as you'd expect — Canberra's big stand could have easily been confused with an extended family picnic outside Parliament House; Esperance Bay had a whopping 18 patriots in attendance; and despite their brilliant marketing shot of a kangaroo breakdancing, things likely didn't go well in Rockhampton, as they didn't upload a single picture of their rally. But major cities like Brisbane, Sydney and Melbourne saw hundreds brandishing flags, signs and banners, chanting through the city centre, and generally fucking up your plans to get into the train station hassle free.
Perhaps unsurprisingly, despite their affirmation that their actions would be completely peaceful, not racist, and free from neo-Nazis, it didn't quite work out that way.
The conflicts which broke out in Melbourne, for instance, made it into the international news.
A speaker in Adelaide started his speech by asserting "Australian culture is better than Islamic culture", despite the fact that sentiment is literally the dictionary definition of the word racism.
And there were a few skinheads there for good measure, too.
Skinheads against prejudice… Just to keep things interesting #ReclaimAustralia pic.twitter.com/OIHbpxqc0n

— michael safi (@safimichael) April 4, 2015
swastika tatt, that's unfortunate #ReclaimAustralia pic.twitter.com/6SvsNWRqMm

— michael safi (@safimichael) April 4, 2015
This conflict in Melbourne was in part caused by the presence of a specially-formed counter protest group called No Room For Racism. Consisting of members from the Socialist Party, the group challenged the claims made by Reclaim Australia, labelling them racists and antagonising the protesters with their own chants. A representative from Federation Square told Fairfax there were an estimated 3,000 people in attendance including the counter protesters, and police on horseback were also deployed to control the crowds.
There were however a number of other counter-protesters who took a less aggressive approach.
This is the best thing u will see today because it's all the awesome, & this couple is everything. #ReclaimAustralia pic.twitter.com/0zwn1kcftk

— Eleanor Howlett (@TheSassyRed) April 4, 2015
For all the #ReclaimAustralia protestors. Think about. #NotYoursToReclaim pic.twitter.com/b2jDfKfwP8

— Mikey Nicholson (@Mikey_Nicholson) April 4, 2015
Organisers of Reclaim Australia have now promised more protests which will be "much, much bigger".
–
What Do People Think About This?
With such polemic arguments coming from both groups, there's understandably been a strong reaction from a number of people.
Andrew Bolt unsurprisingly offered a tentative defence of Reclaim Australia, criticising the actions of those who partook in a counter-protest, and arguing that Reclaim Australia was the result of a growing dissatisfaction with Islamic extremism.
The RSL have also condemned those from No Room For Racism for being disrespectful, after two women in Sydney burnt the Australian flag. NSW Veteran Affairs Minister David Elliot told The Daily Telegraph it was "sickening".
On the flip side, some Indigenous people have expressed concerns about the Aboriginal flag being used by those supporting the Reclaim Australia movement, claiming it should instead be used for "inclusive" ideologies. As the image also appears in conjunction with the Australian flag on all the group's official banners, this is a concern which has been raised repeatedly on social media.
The racist Reclaim Australia rallies have appropriated the Aboriginal flag for their racism pic.twitter.com/OP9Hen5owe

— Amy McQuire (@amymcquire) April 4, 2015
When someone noted the issue on the Newcastle page, organisers responded saying, "we have Aboriginals on the organising committee and a large support base from the Aboriginal community … we're promoting the Awabakal land councils claim over the Newcastle port and foreshore area [and] demanding that the government does not close remote communities."
Songwriter John Schuman has similarly spoken out against the group using his song about the Vietnam War, 'I Was Only 19'. "I am very, very disappointed to see my work co-opted by what I, at my most charitable, consider to be a very confused 'patriotic' movement," he said in a statement to The Australian.
But while there have been a number of community responses like this, not to mention an ongoing dialogue for and against on social media, the reaction from politicians has been relatively minimal.
Melbourne Greens MP Adam Bandt retweeted a number of sentiments against Reclaim Australia, including one which read #ReclaimMulticulturalism. He also posted on a link to the protest news on his Facebook page stating, "Love, respect and acceptance — these are the values of the Australia we know." These thoughts have been echoed in a media release issued by Victorian Premier Daniel Andrews.
Sydney Independent MP Alex Greenwich made no public statement about the protest in Martin Place. Brisbane Liberal MP Teresa Gambaro also chose not to comment about the protest in her city, which incidentally featured a speech from the state's waking nightmare, Pauline Hanson.
Pauline Hanson speaking at one of the Reclaim Australia protests. How predictable. It could be 1997 again.

— Luke Dennehy (@LukeDennehy) April 4, 2015
Despite recently being crowned as the Man Who Most Resembles A Plain Beige Doormat, Bill Shorten seems to be the most outspoken politician at the federal level, telling Channel Nine he condemns all violence, and stating Reclaim Australia are misguided in their goals.
"This idea somehow that there's a big conspiracy amongst the Muslim minority to bring in Sharia law is just completely exaggerated. I think it is really wrong to tar everyone in a minority with the view," he said, doing a bang-up impression of a person with an actual view on something.
But despite this comment from the Opposition Leader, and the fact that some of the country's major cities descended into violent protest over Easter, there has been no word on the matter from Tony Abbott.
On Monday, the Victorian Islamic Council has told The Age the government should be "setting an example of what Australian values are really about".
"The commonwealth has been quick to call on our community and leaders to speak out against extremism and hate preaching, yet when these are directed at us they have remained silent," said Council President Ghaith Krayem. "We expect the government to speak out strongly against these co-ordinated rallies and call them what they really are, and that is nothing more than a racist and bigoted attack on Muslims."
I wish @TonyAbbottMHR 'would say….' that he is against the ReclaimAustralia movement, 'and mean it.' #auspol

— Mariam Veiszadeh (@MariamVeiszadeh) April 4, 2015
With Abbott still holding his tongue, perhaps the best response has come from Labor MP Tim Watts. The Member for Gellibrand spent the majority of his Easter Saturday denouncing the protest group, and methodically trolling their supporters.
–
What Do We Do With All This?
It's hard to imagine the events of the weekend changed any minds on the matter. Those who came out to "reclaim the nation" were only angered further by those they viewed as the enemy of their cause. The majority of those standing up to the group did little but amplify the attention given to the protest itself. The violent turn things took makes it difficult to fully sympathise with anyone at all.
Of course, the fact that Reclaim Australia have been able to solidify themselves as a group in the public eye speaks a lot about the state of Australia's far-Right. Not everyone laughs when Jacqui Lambie rambles about Sharia law or halal foods. There are still people out there who listen to Pauline Hanson. The group's broad denouncement of Islam for "hostage sieges", "foiled beheading and bombing attempts", is not dissimilar from what's been expressed by our Prime Minister.
The group itself might be small-time, but what its existence says about cultural relations in Australia is worth talking about. The trick is in finding the right way to start that conversation.
–
Feature image via Getty.