Culture
Apple Has Released More Than 100 New Emojis And We Have Some Thoughts
Some of these are very questionable.
Hello, iPhone users! Don't freak out, but word has it that as Apple has added 123 new emojis to its iOS 15.4 update, which will arrive on an iPhone near you soon.
You may have seen some of these before, as the drop includes the 112 emojis that were included for inclusion in Emoji 14.0 back in September 2021. Have a gander at some of them below:
We've had a gander of the new emojis on offer, and without further ado, here are our chaotic favourites:
---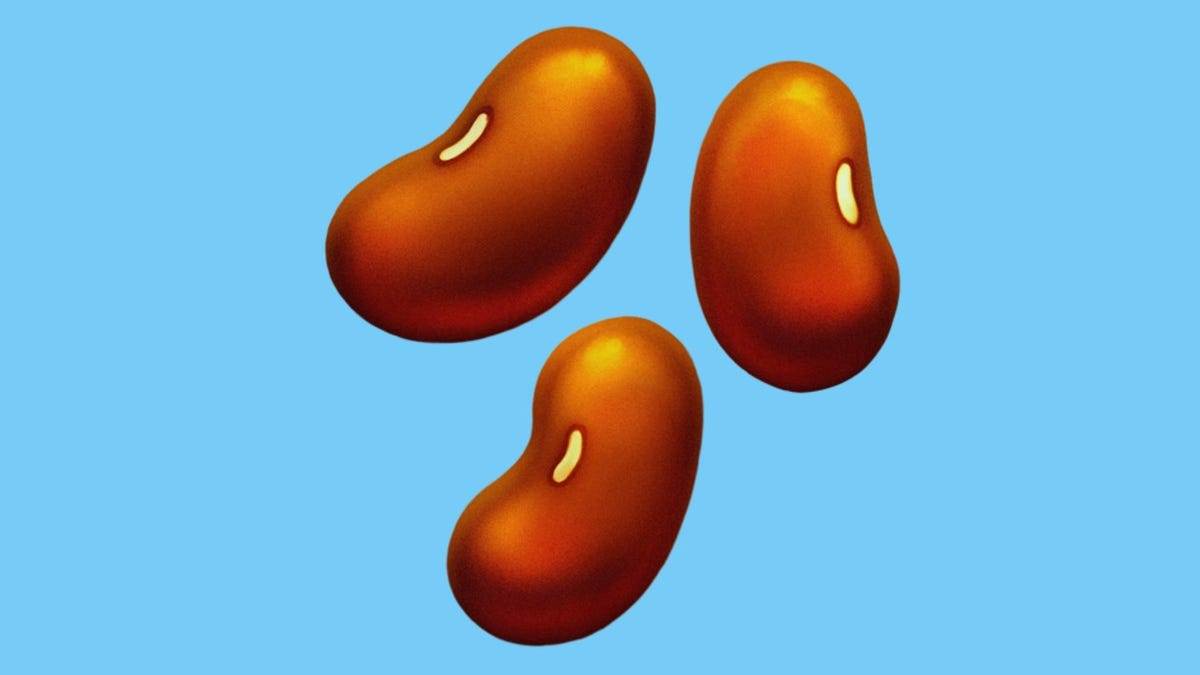 #5. The Beans 
It seems that Apple has finally succumbed to public pressure and dropped a 'loose kidney beans' emoji, so enjoy, everyone.
I am being dead serious, by the way. Two years ago, a change.org petition demanding a bean emoji was signed by 1931 bean enthusiasts, including Tess Jeevaratnam who wrote: "I'm signing because beans are part of our society and they deserve there [sic] own emoji!!!!". True.
The next time someone asks you what you're having for dinner and you're having beans? Beans emoji. Deep in conversation about Jack And The Giant Beanstalk? Beans emoji. Full of beans? Beans emoji.
The possibilities are endless, but also, not really.
---
#4. Teary Smile Guy
An individual at Junkee HQ referred to this emoji as "the fuckboy sad eyes with the smile", and it's now impossible for us to see it any other way. I'm sorry, but nothing good can come from this.
If you find yourself on the receiving end of this emoji, we would urge you to turn off your phone immediately.
---
#3. The Original Troll
The word 'troll' has become so common in online parlance to refer to nameless weirdos who deliberately make antagonistic comments and spin off phrases like "just to play the Devil's Advocate, here" that it's easy to forget what the word originally referred to: an aesthetically displeasing folkloric creature that usually lives under a bridge and is really weird and possessive about people crossing it. Honestly, these men sound toxic.
THE TROLL EMOJI IS HERE LOOK AT THIS KING pic.twitter.com/I1U5vLZvUM

— ⍽ (@J__FT) March 15, 2022
---
#2. The Disco Ball 
Ok, this actually feels like a positive development. Twitter users have taken to the platform to express their relief that there is "finally" a disco ball emoji. We did it, you guys!
ive been asking for a disco ball emoji for years and we finally got one 😌

— P 🛸 (@paolaverse) March 15, 2022
---
#1. The Melting Smiley 
Is it a nod to the snowballing effects of climate change? Or an indictment of toxic positivity? Whatever is going on here, we're pretty sure that this is the emoji that sums up the human condition in 2022: really, truly, doing our best, as the world collapses around us.
One of the new emojis in iOS 15.4 is literally just me pic.twitter.com/7EzKweX5QH

— Nyxxi 🔜 AC (@nyxxiraccoon) March 14, 2022