Politics
Alan Jones May Have Joked About Lynching Clover Moore, Which Is Pretty Horrendous
Stop joking about killing women please.
UPDATE: Alan Jones has denied he ever advocated violence against women, but declined to say what he was referring to in the tweet.
"If you believe I'm advocating violence against women then that is a manifestation of your over-fertile imagination.  I have nothing further to add," he told Junkee.
—
Earlier: Another day, another high-profile Australian man possibly making casual jokes about murdering women.
Radio shock-jock Alan Jones has flicked out a pretty shifty tweet that maybe alludes to hanging Lord Mayor Clover Moore over the streets of Sydney. Happy Thursday!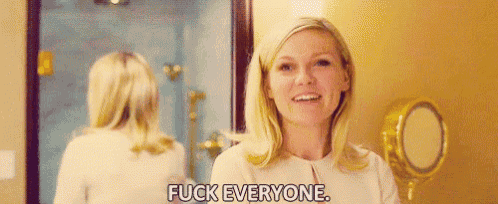 Moore is currently under fire for commissioning a remodelled version of a planned public artwork, the now-infamous Sydney "Cloud Arch", from a Japanese artist for an estimated $11.3 million. That's $8 million more than the sculpture was originally supposed to cost, and Moore plans to lift from the council's emergency repairs fund for the artwork.
So far, so shifty. But trust Alan Jones, dastardly King Windbag of the talkback radio scene, to take it about 10,000 steps further. In a tweet sent out this morning, the radio personality suggested that there's something else "many people would rather hang 58 metres over George Street…".
Which, yeah, sounds a whole lot like Jones is advocating that we hang Clover Moore over George Street. Which is fucked up in the extreme.
Junkee contacted Jones to give him a chance to clarify the tweet. If we hear back, we'll update this post.
$11.3m – can you believe it? You can guess what many people would rather hang 58 metres over George Street…and it's not a Cloud Arch.

— Alan Jones (@AlanJones) August 30, 2017
Of course, Jones has not explicitly said "let's hang Clover Moore over the streets of Sydney", but you get the idea. And so, it seems, does Twitter, where everyone is in a bit of an uproar over Jones' tweet.
2017 – Australia's most popular talkback host alludes to lynching a woman in our largest city's main street because of a public artwork

— F Onthemoon (@firstdogonmoon) August 31, 2017
Is Alan here calling for the execution of Clover Moore in the same way he called for the murder of Julia Gillard? https://t.co/PmEG5K3Cyc

— stripes (@burgotastic) August 30, 2017
JFC what the hell is wrong with you? Threatened Stan Grant last week, this week it's /clover Moore's turn https://t.co/eXuCQbjGAp

— Kemal Atlay (@kemal_atlay) August 30, 2017
Vile verbal abuse of our extremely popular Lord Mayor @CloverMoore https://t.co/nR4p4STBOX

— Frances Jones (@FrancieJones) August 30, 2017
Of course, this isn't the first time Jones has been caught advocating for harming or murdering a powerful Australian woman. (Sidenote: how is that a true and honest sentence I just wrote?)
You might remember that Jones called for Prime Minister Julia Gillard to be tied up in a "chaff bag", taken out to sea and dumped there. He also famously said Gillard's late father had "died of shame" because Gillard was his daughter. And he recently suggested that NSW Premier Gladys Berejiklian had put her head in "a noose" that was being "tightened" by truckies and farmers. Yuck.
Jones has previously said women in power, like Gillard, Moore and former Victorian Police Commissioner Christine Nixon, are "destroying the joint", which is, of course, just another off-colour "joke".
Except, when Australia is suffering through an epidemic of violence against women, and when high-profile men like Jones, John Laws and Eddie McGuire are on the air gleefully calling for the harm and/or murder of any Australian women… it doesn't feel very funny.
—
Matilda Dixon-Smith is Junkee's Staff Writer. She tweets at @mdixonsmith.