Culture
The Hoopla Calls It Quits After Four Years: "We Love Youse All!"
A sad day for independent online media.
Editor-in-chief, Wendy Harmer has called it: a post published on The Hoopla this morning has announced the popular female-focused news and opinion title is now at its end.
"It is with sadness that co-founder of The Hoopla, Jane Waterhouse and I tell you that this will be the last edition of The Hoopla in its present incarnation," she wrote. "Since 2011, The Hoopla has published some 5,000 articles, 300 writers and more than 100,000 of your incisive and thoughtful comments — and has been very proud to do so. Thank you all for taking a seat in our Big Top to watch the daily acrobatics and spectacle."
In this time, the site regularly published work that was "smart with heart" from women like Corinne Grant, Monica Attard, and Jane Gilmore — a writer whose response to the controversial comments from Victoria Police went deservedly viral this week.
This is very sad @TheHoopla almost the only Aust publisher that treated female readers and writers with respect. Vale http://t.co/hDSA7cR3z0

— Jane Gilmore (@JaneTribune) March 22, 2015
Though Harmer notes the site's readership has in fact never been higher, she states The Hoopla is finishing up due to the external pressures of the media market.
"In the face of enormous and radical change in the online space, we are unable to keep operating in our present form," she wrote.
"The online media game in Australia is evolving at dizzying speed and increasingly becoming one for players with very deep pockets — often supported by overseas media networks who are able to absorb enormous financial losses for their forays into the local market."
This is easy to see from just a cursory glance around the market. Mia Freedman's Mamamia, Private Media's Women's Agenda, and Fairfax's Daily Life have been milling around for some time now, and now there's also a whole new wave of women's publications readying to enter the game. Mamamia have an offshoot aimed at older readers called Debrief Daily, News Limited have today launched a terribly named site called RendezView, and that's soon to be outdone by The Daily Mail's own attempt: FeMail.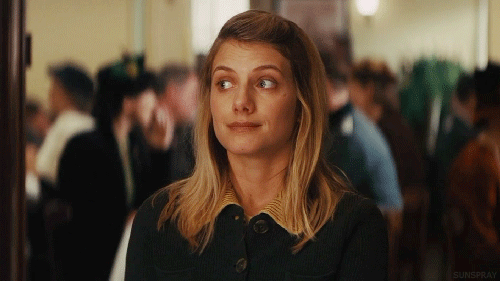 Partially because of this bleak outlook, tributes have been flowing on Twitter in support of the much-loved publication.
@wendy_harmer Oh Wendy, congratulations on an incredible run with The Hoopla. It will be missed. You deserve a well earned champas or ten x

— Myf Warhurst (@MyfWarhurst) March 23, 2015
Vale @TheHoopla – you will be sorely missed

— Ben Eltham (@beneltham) March 23, 2015
A very sad day. Thank you @wendy_harmer and Jane Waterhouse for the leadership, love and laughter. #thehoopla #bestbossesever

— Tracey Spicer (@TraceySpicer) March 22, 2015
Loved my time at @TheHoopla Sad to see it go. http://t.co/zRe3n8GdA0

— Corinne Grant (@corinne_grant) March 23, 2015
Sad to hear one of the few independent websites providing a platform for women's voices is set to close. Best of luck to @TheHoopla team.

— Jamila Rizvi (@JamilaRizvi) March 22, 2015
Even with all this outside competition, Harmer maintains it was The Hoopla's own business model which let them down. Though they're staunchly proud of their advocacy to pay all writers well, they simply didn't have the cash to back it up. Speaking with Myriam Robin of Crikey, Harmer regretted her decision to put the site behind a hard paywall as there simply weren't enough subscribers to sustain it. (Incidentally, that article has been taken out from behind Crikey's own paywall for you to read.)
To commemorate the work of the last four years, The Hoopla will be posting the "best of" from their archives before finishing up for good. Thankfully, their little sister site Birdee is still standing strong.
Big day in the world of online media! @thehoopla calling last drinks. Alley Oop! It's beeen grand. Thank you xx http://t.co/DsrA2U2wkv

— Wendy Harmer (@wendy_harmer) March 22, 2015