Music
Did Taylor Swift Just Swipe At Kim K's Traumatic Robbery Experience?
Girl that is ice cold.
If you live on Planet Earth, you'll know that the erstwhile silent Taylor Swift has let rip in a big way over the past few days. Last week she teased the release of her new album, Reputation, and subsequently dropped her first lead single: 'Look What You Made Me Do'. The song's initial release divided fans and followers (it's tacky and I hate it).
And now, Taylor has the internet buzzing again over the release of the single's chockablock music video at the VMAs (which, as many predicted, is her 'Bad Blood' 2.0). The film clip, in which Swift appears to take aim at a number of pop stars, at her old image, at the public's perception of her and at the pop music machine itself, is a bumper Easter egg haul if ever I've seen one. But there's one especially controversial element that's got us all wondering: did Taylor just take a swipe at the Kim K Paris robbery?
So, look: it looks a whole helluva lot like Taylor IS taking a shot at Kim K's traumatic experience in Paris, where she was tied up in her hotel bathroom (in the bath) while seven armed robbers held guns to her head and stole a shittonne of her jewellery. And that is — damn, that's cold, Swifty. That's too cold.
Let's look at the evidence:
Taylor is in the bath in a bathroom that looks suspiciously Versillian (Marie Antoinette? Paris? Paris Robbery? GEDDIT???).
Taylor is covered in jewels. The robbers took Kim K's jewels.
There is a close-up shot of a bunch of fancy diamond rings on Tay's finger. The most famous item taken by the robbers was a 20-carat diamond engagement ring given to Kim by Kanye.
Tay sings the words "I don't like your perfect crime", possibly alluding to the conspiracy theories that the Paris robbery was an inside job.
Tay holds her fingers together like a gun and mimes shooting. According to Kim, the robbers held a gun to her head and she believed they would shoot her.
There are mirrors in the background. Kim takes a lot of selfies (and has even published a bestselling book of her selfies), and is said to be "vapid".
Immediately after the scene in the bathroom, we move to a scene of Tay on a throne surrounded by snakes. Tay is famously called a "snake" because of the Kim/Kanye 'Famous' snaps, which Kim K released on National Snake Day in 2016.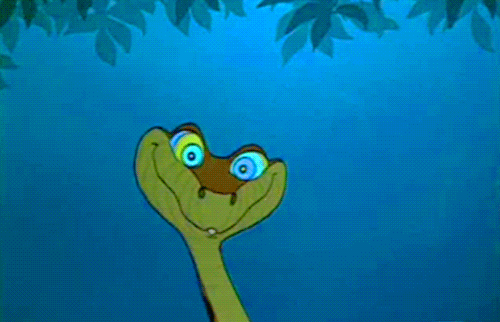 I think the evidence speaks for itself, gang. And, if Tay is indeed taking shots at Kim over the robbery, well, that is pretty fucked up. Kardashian-West described the robbery as a harrowing and traumatising experience. To take aim at that, in public, just because a woman and her husband revealed you to be a liar (you lied, girl, just own it), is pretty goddamn cheap and petty.
Cheap fucking shot at Kim KW's traumatic experience being robbed and tied up in a bath bitch. pic.twitter.com/MkOJZkkOFO

— matilda dixon-smith (@mdixonsmith) August 28, 2017
Sit down, Tay. Just… sit down and chill out. You can watch the full video below.
—
Matilda Dixon-Smith is Junkee's Staff Writer. She tweets at @mdixonsmith.