Culture
How To Stay Motivated And Get Stuff Done As A Freelancer
Sadly, the best work doesn't always get done in bed.
We've teamed up with Toyota Yaris to build the ultimate guide on how to find the drive within you. 
–
Anyone who has stuck with freelancing for more than a year knows that one of the biggest threats to any kind of success (read: mostly financial security) can be yourself — with unpaid invoices coming an uncomfortably close second.
Once you dip your creative toes into the freelance pool, you'll find your capacity for procrastination becomes truly resplendent, like that black forest cake you just whipped up because you don't want to do the thing. If you work from home, you'll find your house has never been cleaner — much like your bank account. You will be doing anything, anything to avoid staring at your silent email account and counting the days to your next rent cycle.
But with a little bit of planning, you find that you can manage your time and pay your bills at the same time as feeling good about your work and maintaining that devil-may-care dress code of footed pyjamas and the doggo you never have to leave now.
I spoke to freelancers across all disciplines, to steal their skills and hasten the process.
–
Master The Routine
Freelancers know how crucial self-discipline is for getting any work done, and part of this comes from having a solid routine.
Designer Crystal Dunn, who juggles launching a new plant-based clothing label, STUFF, with admin work for her partner's business and fit modelling, says without a routine she probably wouldn't get out of bed in the morning.
"Routine is the thing that helps me stay on track of all of the things that need to be done. If I stay in bed after 7am, I'm likely to remain in bed for most of the day, so the only solution is to get up early!"
While many are attracted to freelancing for the freedom to work when and where you want, a good routine will get you into the practice of actually getting stuff done — and feeling better for it.
"If I waste time during the day, sooner or later I'm going to be dealing with late nights and stress," Crystal says.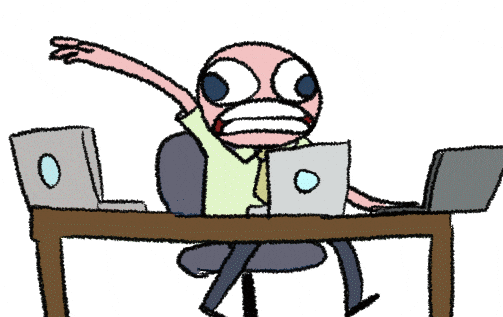 –
Learn To Deal With The Slow Days
Appearing peppy and bright-eyed when the work has dried up is something you should never ask a freelancer to do, which is probably why your friends stopped inviting you 'round for dinner.
One of the hardest things you'll have to master is how to deal with the quiet. As poet and writer Omar J. Sakr observes, "You'll be sending your work out into the world, little shards of you, and more often than not silence will be your reward". Emails will go unreplied; pitches will go unanswered; and clients will fall silent.
Freelance graphic designer and art director Juan Urrea says that when work is slow "it takes a lot of energy to remain focused and stimulated". He recommends personal projects as a good way to keep the motivation up and keep busy.
"Freelancing takes you out of the comfort zone, and you have to stay on your toes. If you're lazy, or if you're not proactive, you've got nothing."
Nepal-based freelance journalist Fiona Broom, who has reported on international politics and development for New Internationalist, Al Jazeera and Middle East Eye, is well aware of the quiet-time struggle.
"Hitting a quiet patch is the hardest thing for me. That's also the hardest time to stay motivated."
To keep on track, Broom says she fills up her time "reading, talking to people, networking and looking for new projects".
Prepare for the downtime by having an action plan: chase business opportunities, network, plan new work and keep your mind active.
–
Learn How To Turn Off
Many freelancers fall into the trap of taking their work home — because they're usually already at home, unless they have a studio or coveted café to work in.
Juan says learning to turn off requires planning your day accordingly.
"[S]tructuring the day means I can switch in and out of work mode, which is super important when your studio space is in your home."
Learning to turn off — and learning to re-engage with your neglected partner, friends and pets — is not only good for your stress levels, but will help you win the motivation struggle in the long run.
"My main motivator is actually that I really love not working!" Crystal adds. "Whenever I find my attention drifting, I just think of what I would rather be doing at the end of the day."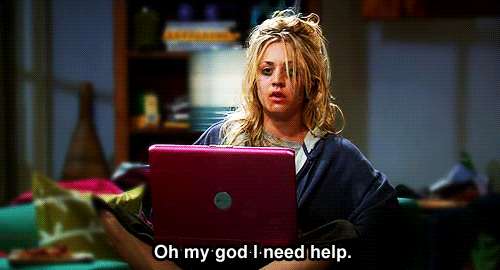 –
Build A Community
Sure, you've never looked better since leaving your office job and the mid-morning scrolls that came with it, but surrounding yourself with people is important — particularly when you're spending so much time with yourself.
"Being truly independent has so many advantages, but at the same time I miss the camaraderie and support of a newsroom," says Fiona, who gets herself out of isolation by connecting with people around the world that share similar working goals.
"We help each other when we need a sounding board or sub-editor or a motivational kick."
Juan says most of his work comes from word-of-mouth and networking — and also through a diverse group of friends.
"[It] helps to have friends who are non-designers — developers, writers, or other creative people — it means there's always a collaboration opportunity!"
–
Remind Yourself Why You're Freelancing
You might feel you're going nowhere, or in a rut, or better off working a job you hate than staying shivering in this pit of rejection and despair, but taking a step back will remind you why you're freelancing in the first place.

"For me, the best thing about working for yourself is the opportunity to make a lot more of the decisions about how you contribute to society with your most productive hours," says Crystal. "Working for yourself allows you to exercise your own professional ethics, to engage with people and businesses that you respect, and to create work that you really believe in."
Thinking about your work will also help you find your niche, and reach out to clients who share similar values with you.
Recording/mix engineer and producer Tristan Ludowyk says having a firm idea of the philosophy and aesthetic behind his work helps him to engage new clients.
As well as communicating these ideas through his website and Facebook page, he says running a recording label (HopeStreet Recordings) also helps to give prospective clients a firm view of his services.
"The label and my approach to producing music in general have a strong aesthetic and philosophy, and having that niche means people know in advance whether I'm the right guy for the job (or not)," Tristan says.
"It's important to have a firm idea of what you do and what you don't do, and to communicate that to prospective clients."
–
Find The Fun
When you're feeling like you'd rather paint the ceiling than deal with another client, remember that the work you're doing is (hopefully) something you've had fun with in the past. So you can definitely have fun with it again.
Tristan says there's a big temptation for recording/mix engineers to "start fine-tuning too early".
"Keeping it fun means it's easy to stay motivated. Also, being selective about clients so that we have good alignment means I'm always excited about the projects I'm working on."
–
From dashing to your regular cafe workspace, to seeing clients or just a weekend beach adventure, the Yaris Hatch comes standard with reversing camera and steering wheel controls, giving you the comfort and convenience you need to keep on top of your game. Find out more here. Yaris: Find The Drive Within You.