Film
"A Fun-Filled Romp": The First Reviews Of 'Spider-Man: Far From Home' Are In
Good news, Spider-Friends!
Good news, Spider-Friends! The first reviews of Spider-Man: Far From Home are in, and from the sound of things it's pretty damn good.
Far From Home is currently sitting at 91% on Rotten Tomatoes with 131 reviews counted. Not too shabby, especially given the film not only has to serve as a satisfying sequel to Spider-Man: Homecoming, but also has to essentially reset the entire Marvel Cinematic Universe after the events of Avengers: Infinity War and Avengers: Endgame.
Tasha Robinson at The Verge called it "an adrenaline blast of pure action and emotion that lives up to its predecessors and ably forwards the MCU story in memorable and even touching ways". Likewise, Alexis Nedd at Mashable said the film does "a fantastic job of latching the door that Endgame closed, while opening a whole new universe of possibilities for Marvel".
Variety critic Owen Gleiberman, meanwhile, compared Far From Home to the best of the Tobey Maguire Spider-Man movies (remember those? From like 84 years ago?)
Admittedly, not everyone has been quite so enthusiastic. Writing for IndieWire, David Ehrlich called the movie "a cute but unadventurous bit of superhero housekeeping that only exists to clean up the cataclysmic mess that Avengers: Endgame left behind", while Conor O'Donnell of The Film Stage described it as "cumbersome" and "clumsy".
Still, fans will be thrilled to know that the positive reviews far outnumber the negative ones. As Toronto Sun critic Mark Daniell puts it: "Far From Home is a fun-filled romp that checks all the boxes of a Marvel movie and adds bits of humour and teenage angst that give it a frothy bit of sweetness that's hard not to love".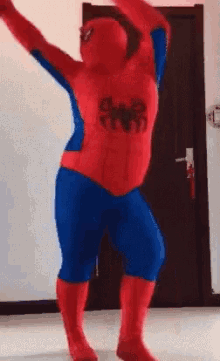 Spider-Man: Far From Home hits cinemas in Australia on July 1.