Culture
One Nation Senator Calls For UN Split, Rages Against Dolphins, Compares Himself To Socrates
He also doubled down on his climate change denial.
One Nation Senator Malcolm Roberts has used his maiden address in Parliament to call for a Brexit-style split between Australia and the United Nations, while also labeling climate change "a scam" and comparing himself to Greek philosopher Socrates.
Doubling down on remarks made during an episode of Q&A that saw him go head-to-head with renowned scientist Brian Cox, Roberts called the UN consensus on climate change "absurd," and said that "instead of science, activists invoke morality, imply natural weather events are unusual, appeal to authority and use name-calling, ridicule and emotion."
"They avoid discussing facts and rely on pictures of cute smiling dolphins. These are not evidence of human effect on climate," he added.
Malcolm Roberts strikes a blow against propagandists' gross misuse of "cute, smiling dolphins".

— James Jeffrey (@James_Jeffrey) September 13, 2016
malcolm roberts maiden speech :'the earth is flat. Dolphins are gay. Socrates was just like me'

— Joe DDoS (@smokingJoeBlow) September 13, 2016
Calling government "a beast that only wishes to control peoples' lives," Roberts praised the UK's decision to leave the European Union, and said that Australia likewise needed to launch an "Aus-exit" from the "unelected swill" of the UN. "The EU is a template for total socialist domination of Europe through unelected bodies, such as the IMF, forcing their frightening agenda on the people," said Roberts. "It is also the UN's template, and Australia must leave the UN.
"Australia's values are threatened by the unelected swill of the UN, IMF, the EU," said Malcolm Roberts, who became a senator with 77 votes.

— John Johnsonson (@JohnJohnsonson) September 13, 2016
"We are not worried about what the establishment says about us," declared Roberts. "We are not here for the establishment. We are here for everyday people and our nation."
The Senator also invoked the father of Western philosophy. "Like Socrates, I love asking questions to get to the truth," he said.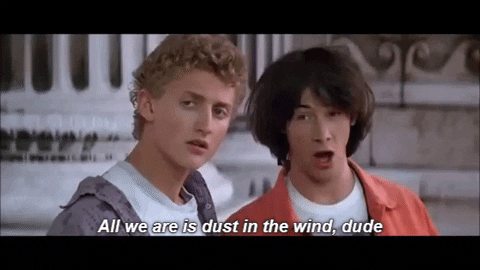 Roberts concluded his speech by heaping praise on One Nation leader Pauline Hanson. "No one can show testimony to my belief in the enduring power of human nature more than the great Pauline Hanson," he said. "Our Pauline. The people's politician. She is one of us, and we are just like her. She is a woman of great courage, to whom I owe being able to stand here today.
The compliments didn't go down well with his One Nation colleague, however, with Hanson seen shaking her head and rolling her eyes.
Malcolm Roberts praises his mentor "the great Pauline Hanson".

She does an ~EPIC~ eye roll and shakes her head. pic.twitter.com/ZanBC0G5A1

— Alice Workman (@workmanalice) September 13, 2016
Oh boy. When Pauline Hanson thinks someone is nuts, you know the country is in trouble.