Film
The Most Brutal Things Critics Are Saying About Tom Cruise and 'The Mummy'
The "limp, thrill-free debut" has been dubbed "the worst Tom Cruise movie ever made" :-/ :-/ :-/
Brendan Fraser must be feeling pretty good right now. The 2017 reboot of The Mummy, which originally premiered in 1932, and which was updated once before in a hacky/tacky/brilliant 1999 remake, has premiered overnight. The film originally drew a spotlight for replacing the 1999 film's goofy and popular lead Fraser with bonafide franchise bait Tom Cruise. And, uh oh, you guys, the reboot is… not doing so well with critics.
Brendan Fraser as he sees all the bad reviews for The Mummy pour in. pic.twitter.com/LCI7ugoTdk

— Rebecca Pahle (@RebeccaPahle) June 7, 2017
The new film follows the same basic plot as the original, where a wisecracking explorer (Cruise) accidentally awakens a cursed and evil Egyptian mummy (this time Sofia Boutella's Princess Ahmanet). But this adaptation is being torched as busy, silly and bad; and critics are now calling it "the worst Tom Cruise movie ever". I mean, ouch. The film is currently averaging at 26 percent on Rotten Tomatoes.
This is especially disappointing for Universal as The Mummy is the first instalment of their new "Dark Universe" franchise, which aims to reboot the studio's old 1930s and '40s monster movies, including The Bride of Frankenstein and Dr Jekyll and Mr Hyde. The poor reviews are probably putting sweat on the brows of a lot of Hollywood executives. Tom Cruise, whose career seems to now entirely comprise of reboots, adaptations and franchise tent poles, can't be feeling very good about The Mummy's poor showing, either.
There'll be no ecstatic jumping on couches for Tom Cruise as The Mummy opens worldwide.
Let's reflect on the carnage:
---
" This Mummy has been revived by a corporation rather than an individual, for all too evident strategic purposes."
Not only did Wilson knock the film a brutal 1 1/2 stars, he also calls director Alex Kurtzman (Transformers) a "veteran hack screenwriter". Spicy!
---
Owen Gleiberman – Variety
"The Mummy is a literal-minded, bumptious monster mash of a movie."
Variety's Gleiberman had a great deal to say about Universal's first bid to create an extended "Dark Universe" for its supernatural capers. "It keeps throwing things at you," writes Gleiberman, "and the more you learn about the ersatz intricacy of its 'universe', the less compelling it becomes." He then concludes, "It's not just that there isn't enough at stake (though there isn't). It's that the movie doesn't seem to know how little at stake there is."
---
"The worst Tom Cruise movie ever made."
Indiewire is responsible for the now-infamous drag "the worst Tom Cruise movie ever". But, look, the full quote is just so much more brutal than that: "All of this is to say that not only is The Mummy the worst movie that Tom Cruise has ever made," Ehrlich writes, "it's also obviously the worst movie that Tom Cruise has ever made — it stands out like a flat note on a grand piano."
---
"The plot sags like an aeon-old decaying limb: a jumble of ideas and scenes from what look like different screenplay drafts."
Bradshaw goes in hard against the film's star, Tom Cruise. His review begins, "Be afraid, for here it is … again … emerging waxily from the darkness. This disturbing figure must surely be thousands of years old by now, a princeling worshipped as a god but entombed in his own riches and status; remarkably well preserved. It is Tom Cruise, who is back to launch a big summer reboot of The Mummy".
I mean. Rough.
---
"It's hard to muster anything like desire for another Dark Universe flick after seeing this limp, thrill-free debut."
DeFore goes all in on Cruise, whom he describes as "weirdly out of place", attesting that he "brings little daring and less charm to the film". DeFore adds, "What made it to the screen is a watered-down version of "irresistible rogue" with all the irresistibility trimmed away."
---
"I will say this in favour of The Mummy: It is 110 minutes long."
Scott, who is my go-to for bringing levity to any savage review, preceded that sentiment by writing, "You've no doubt been told that if you can't say something nice, you shouldn't say anything at all. If I followed that rule, I'd be unemployed". Scott follows up his "compliment" on The Mummy's mercifully short run time by joking, "If you have no choice but to see it — a circumstance I have trouble imagining — you can start in on your drinking that much sooner."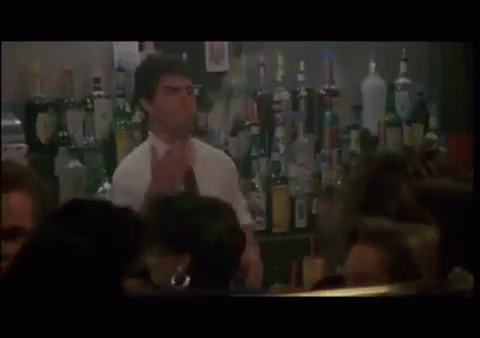 ---
"This Mummy plays like a wan assemblage of underdeveloped concepts."
Ebiri goes heavy on the disappointment in his review for Village Voice. "Alas," he writes, "The Mummy turns out to be a drab, nonsensical affair that squanders its potential for humour, atmosphere, and sweep — qualities that the much-maligned, Fraser-starring 1999 Mummy had in droves."
The review ends with this incredibly saucy dig at Universal's Dark Universe plans: "I'm still not convinced that this is an entirely bad idea; I'd actually love to see a straightforward Dr. Jekyll and Mr. Hyde adaptation starring Russell Crowe. But then again, what do I know? I was once excited to see a movie called The Mummy starring Tom Cruise."
---
Everyone Else
Critics aren't the only ones dragging the film. Many gleefully disdainful fans have taken to Twitter to express their woe at the film's quality (/their joy that the ousted Brendan Fraser has been so thoroughly vindicated):
The Mummy is so impressively awful that it should be studied.

— Louis Peitzman (@LouisPeitzman) June 7, 2017
The Mummy is getting terrible reviews? I guess I'll just go see Wonder Woman again. pic.twitter.com/tWlzQW61Hm

— Liz (@Sawyer_08) June 7, 2017
I'm still not totally sold on this reboot of THE MUMMY. pic.twitter.com/zca16Qm6bt

— John Cohen (@JohnCohen1) June 7, 2017
Brendan Fraser's The Mummy is the only mummy I acknowledge. https://t.co/hl3G8UFyCS

— Samantha (@smsisita) June 8, 2017
Instead of going to watch the new iteration of #TheMummy, can we all just agree to each send Brendan Fraser a $12 check?

— Andrew Schnorr (@elderlyapple) June 7, 2017
Of course, you can always head to The Mummy, which is in cinemas from today, to make up your own mind. Goodness knows, Cruise is going to need a pick-me-up, and strong box office numbers might just do the trick.