Culture
Junk Explained: What Even Are VPNs, And Will You Get In Trouble For Using One?
The government and rights holders like Sony have made noises about blocking Australians' access to VPNs. But: is it all talk?
Like the carbon tax, asylum seekers and our metadata, the Abbott government seems to have had no shortage of targets — and now they've moved on to the next one: pirates.
For whatever reason (some are blaming the ever-mysterious TPP negotiations), Abbott — alongside Communications Minister Malcolm Turnbull and Attorney-General George Brandis — are taking on illicit downloaders, with proposed legislation that will see anyone suspected of infringing on copyright sent three warnings, before having their details forcibly handed over to movie and TV studios.
The bill, which has been introduced into parliament but not yet passed, means internet service providers will have the opportunity to warn customers three times in a 12-month period, before facilitating access to a user's details through the Federal Court. The end goal would look a lot like the recent case between iiNet and Dallas Buyer's Club: ISPs hand over names, and rights holders ask for compensation.
Importantly, there are some problems here: the wording of the bill means it's only applicable to "fixed line home" connections (including ADSL2+ and cable), meaning if someone was infringing copyright while using a  wireless connection, or at work, they'd be okay.  Also, Malcolm Turnbull has stated that the use of a VPN is not illegal under the Copyright Act as it stands, so the hundreds of thousands of Australians already doing that would be alright too.
But that last loophole may be under threat. VPNs have been in the headlines recently following revelations courtesy of Wikileaks that major US corporations like Sony have been pressuring streaming services like Netflix to block anyone using a VPN. Additionally, HBO has been sending emails to Australians scoring cheap Game of Thrones from HBO Now, warning they'll soon be cut off if they're found to be outside the USA. While VPN use is generally fully anonymous, users have been using their Australian credit cards; a detail which will be worrying news for the estimated 200,000 Australians who still access US Netflix.
It's probably time to start talking about this.
Firstly, What Even Is A VPN?
In simple terms, a Virtual Private Network, or VPN, is a way of creating a secure virtual connection 'to' and 'from' a network or computer.
In a normal network, there are generally two or more computers connected to each other by a physical device, like a router. With a VPN, however, the computers are connected via the net — hence the 'virtual' part. There are no physical parts connecting the computers, but the software running between them make it seem like they're connected physically. Here, communications are encrypted, so that only the computers on each end of the virtual connection can understand the communication.
Basically, external parties can't see what you're doing on the internet.
There are a number of ways to use this technology, and many of them are legitimate. Businesses use VPNs to connect remote datacenters, and individuals can use VPNs to get access to network resources when they're not physically on the same LAN (local area network). It can also be used as a method of securing and encrypting communications when using an untrusted public network or encrypting a home network.
For you and me, VPNs allow for anonymous web surfing, downloading and uploading, and the ability to access content not available in a user's own country. For us in Australia, that's pretty much everything. VPNs are also great for accessing public wi-fi, unblocking applications if your work or school connection is lame and limited, or for more generally just pretending you live in America.
Rights holders, like the guys who own Dallas Buyers Club, rely on being able to track who is pirating their products on peer-to-peer file-sharing networks like BitTorrent. They identify who's sharing their media by dropping in on the torrents themselves and looking at the IP addresses of the uploaders and seeders. Without a VPN, your IP address — which is basically your online address — is publicly available, and tied to your real address. But a VPN makes it impossible for either a rights holder or your ISP to know what you're up to.
It sounds complicated — and the underlying technology kinda is — but for a user, using a VPN can be as simple as downloading an app and clicking "connect". And that might just be the difference between an intimidating legalese letter in the mail, or enjoying the internet with your privacy intact.  (It's worth noting they're not really worthwhile for anyone with a slow connection — it'll just make everything even more torturous and hey, you're probably not doing a whole lot of streaming or uploading anyway.)
Are VPNs Under Threat?
It's unclear at this stage whether VPNs will be safe from the government's ever-evolving agenda. Malcolm Turnbull's publicly stated that any VPN usage by Australians to circumvent US geo-is not a contravention of the Copyright Act, but the Australian Copyright Council has said that, under the new copyright legislation, that's "likely" to change.
Furthermore, some if not all rights holders clearly want to see VPNs gone. Cordell Jigsaw Zapruder managing director Nick Murray told Mumbrella, "It should absolutely be regulated somehow to make it so people in Australia shouldn't use VPNs". Sony and HBO Now have taken steps to stop people using them, too — even though, in HBO Now's case, they are making money from it.
But there's also a good chance it's all just noise. VPNs have too many legitimate uses and are used by too many businesses to be made illegal. The government and rights holders will likely stick with the easy target: over-zealous, easily identifiable pirates.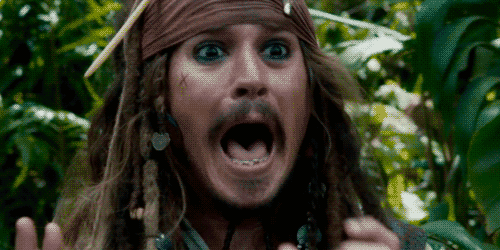 –
A Beginner's Guide To Getting A VPN
BASIC: The Download
Expressvpn: This one is probably my favourite. Based in the British Virgin Islands with servers based in Australia, ExpressVPN is a top-tier option and has easy-to-use apps for Windows, Mac, iOS and Android. It's very fast, and it's only $8 per month paid yearly — or $12.95 per month billed every month — with a 30-day money back guarantee.
PIA: At just $US39.95 per year, PIA supports five simultaneous users with unlimited bandwidth, boasts global VPN gateways, and has the added protection and ease of OpenVPN security. PIA is US-based though, which is potentially an issue if you want your browsing to stay outside a 'Five Eyes' jurisdiction.
Tunnelbear: The app is so damn beautiful it's hard to resist. Tunnelbear has a free option capped at 500MB per month, along with $4.99 per month and $49.99 per year options.
Browser plug-in: If you don't want to pay for a full throttle VPN, there are a few basic plug-ins worth checking out. Ghostery is an add-on for most browsers which blocks cookies and web bugs, meaning third parties can't track your browsing activity. If media unblocking is more your thing, try Hola Unblocker for access to other countries' streaming services, and clips not available here.
–
INTERMEDIATE: The Definitions
PPTP: Point-to-Point Tunneling Protocol. It works on all computers, operating systems and mobile devices. It's easy to use and works with no extra hardware, but it's also not as secure as other types (the NSA has compromised it, for example). This is the most commonly used type of VPN, and is probably the cheapest and easiest choice for most users.
L2TP: Layer to Tunnelling Protocol. This one offers stronger encryption than PPTP and uses a different port number to PPTP, so can work where it doesn't.
SSTP: Secure Socket Tunneling Protocol. This works in countries like Belize where VPNs are generally blocked, as it uses different technology — but it's only supported by Windows and Ubuntu, so not iPhones or Macs for example. Not really worth looking into in Australia.
OpenVPN SSL: Fairly new technology. Highly configurable and secure against the NSA. Works on all computers and operating systems including Android and iOS. Largely seen as 'the future' of VPNs.
–
EXPERT: Run Your Own VPN
A great option for the technically-minded, or those willing to learn, and it only takes about 30 minutes to set up.
–
David Swan is an avid VPN user and is Deputy Editor of Technology Spectator. You can follow him for more techy goodness on Twitter at @swan_legend.
Feature image from Bruce Almighty.