Film
Johnny Depp Has Been Cast In 'Fantastic Beasts' And People Are Not Happy About It
Nope. No no no. NO.
Nope. No no no. NO. What are you crusty frozen nugget casting directors doing? Today the news has broken that Johnny Depp, alleged abuser of former partner Amber Heard, has been cast in the upcoming sequel to JK Rowling's Fantastic Beasts And Where To Find Them.
It's safe to say, the internet is not happy about it.
"Johnny Depp joins the cast of the Fantastic Beasts sequel."

Me: pic.twitter.com/wvD6uj7wVQ

— Denizcan James (@MrFilmkritik) November 1, 2016
glad we're all in agreeance that Warner Bros. grossly miscalculated public perception of Johnny Depp in 2016

— Brett Redacted (@BrettRedacted) November 2, 2016
I'm livid about the Johnny Depp casting. It's revealed that you attacked and abused your wife and then you get this? No. Absolutely not.

— Rosianna Halse Rojas (@papertimelady) November 2, 2016
another bad thing about johnny depp is how hes forcing us to call a grown ass man "johnny". your names john asshole

— thomas violence (@thomas_violence) November 2, 2016
The buzz is that Depp will appear in the Fantastic Beasts sequel, and may even have a cameo in the upcoming Fantastic Beasts (which premieres on 17 November). This is still a decision the studio can reverse and perhaps public pressure will force them to, at the very least, reconsider their tone-deaf casting choice.
Joining in on letting @jk_rowling know how disappointed I am that Johnny Depp will be appearing in the fantastic beasts series.

— Sarah Snitch (@SarahSnitch) November 2, 2016
Haven't seen a single positive tweet about Johnny Depp's casting in FANTASTIC BEASTS. This can't be the kind of PR that WB was hoping for…

— Jeff Sneider (@TheInSneider) November 2, 2016
The issue here is one we've discussed many times before (come on, Hollywood, this is getting exhausting!). The Fantastic Beasts franchise is bound to be hugely successful, and to attract a wide range of young people (and nostalgic adults like you and me) to the cinemas to revisit Rowling's Harry Potter universe — and to see the gorgeous Eddie Redmayne's beautiful twitchy imp face fill the silver screen again. Hell, they're casting the sequel and the first movie hasn't even been released!
So casting Depp, a man attached to serious allegations of assault, in a bonafide money-spinner says to the world: this man's behaviour towards women is less important than his cache as an A-list actor the studios can employ and promote.
Here's a revolutionary idea: there are lots of men who are actors, maybe give roles and accolades and money to the ones who don't abuse women?
So that whole domestic abuse thing really isn't going to have an effect on Johnny Depp's career, is it? Don't know why I'm surprised. https://t.co/fAQpAGj1wS

— Caroline Siede (@CarolineSiede) November 1, 2016
johnny depp pic.twitter.com/wcXAcT3Qof

— victória (@foofightin) November 2, 2016
Best cover your ears for this one, delicate Muggles, because the rumour mill is churning out even worse news: Depp will reportedly play the dark wizard Grindelwald, a childhood friend (and rumoured first love) of Albus Dumbledore.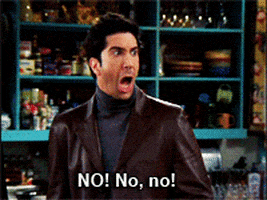 The only good news about this is: Warner Bros. and their casting directors are about to find out what happens when you piss off the Harry Potter stans.
"Johnny Depp may be playing Gellert Grindelwald in the Fantastic Beasts sequel" [michael scott's voice] NO GOD PLEASE NO

— milla ? (@keirraknightley) November 2, 2016
My Dumbledore/Grindelwald make out fantasies don't want to put Johnny Depp in the picture.

— Andrew Sims (@sims) November 2, 2016
If Johnny Depp is playing Grindelwald, I would much rather Dumbledore be straight.

— Siddhant Adlakha (@SidizenKane) November 1, 2016
Of course Johnny Depp is playing Grindelwald. We can't ever have nice things. Ever.

— manda (@amxndasantino) November 2, 2016
grindelwald's an evil character but he still deserves better than johnny depp

— laur (@laurelmcbeath) November 2, 2016