Culture
The Incredibly Wild Donald Trump Vs. Malcolm Turnbull Feud Has Just Escalated
Whose side are you on?
Donald Trump has been President for less than two weeks but he's already managed to start a feud with one of the US' closest allies: Australia.
The beef between Trump and Prime Minister Malcolm Turnbull formally kicked off earlier today, when The Washington Post reported the US President had "blasted" Turnbull on the phone over a proposed refugee deal.
Trump told Turnbull the deal, which had been struck with the former Obama administration, was "the worst deal ever". He also hung up the phone call 25 minutes into what was supposed to an hour long conversation, but not before telling Turnbull it was his "worst call by far".
Turnbull tried to brush the whole thing off by telling journalists, "I am not going to comment on reports of this conversation."
Australians after hearing about the Trump call pic.twitter.com/Y9nUmha9by

— Neil Varcoe (@neilwrites) February 2, 2017
The US state department then issued a statement saying the refugee deal was still on. All good right? Nothing to worry about it? Yeah… except then this happened:
Do you believe it? The Obama Administration agreed to take thousands of illegal immigrants from Australia. Why? I will study this dumb deal!

— Donald J. Trump (@realDonaldTrump) February 2, 2017
Trump ripped into Turnbull's refugee deal on Twitter, rubbishing it as "dumb".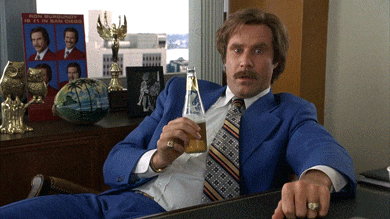 The story has blown up in the US, due to the country's traditionally close relationship to Australia.
President Trump's "robust" phone call with Malcolm Turnbull big news in America too. Here's a shot of CNN's coverage. #auspol pic.twitter.com/ts1hMAWvFN

— Caitlyn Gribbin (@CaitlynGribbin) February 2, 2017
Meanwhile Australians are taking it exactly as you would expect:
Americans reacting to the Trump/Turnbull phonecall: m…my God. One of our closest allies, slandered. Disgraceful.
Australians: lol owned

— Alex McKinnon (@mckinnon_a) February 2, 2017
Turnbull went on 2GB radio this afternoon to try and take control of the situation. "I'm very disappointed there's been a leak", he told the show's host, Ben Fordham. Turnbull denied he was hung up by Trump, telling Fordham "the call ended courteously."
He also tried to spin the whole thing as evidence of how he was a strong leader. "I do stand up for Australia," he said.
Whose Side Should You Be On?
Since both Turnbull and Trump are pretty bloody awful in their own ways, it's hard to know who to barrack for. Should we take Turnbull's side out of good old fashioned patriotism? Or should we support Trump for smacking down our useless, spineless PM?
Here's the thing: in this instance they're both bad guys. There are no winners in this fight.
Turnbull is desperate to get Trump to agree to his refugee deal, because he's too cowardly to show any real leadership on the issue and allow the refugees to be settled in Australia. While it's true the people languishing on Manus Island and Nauru would have a much better life in the US, why is that even an option? Why can't we bring them to Australia?
So we really shouldn't get too caught up in the "deal". It's a pretty shit situation.
Does that mean we should be throwing our support behind Trump for potentially scuttling the deal? Nope.
Trump is just acting in his base political interest. After his unprecedented immigration crackdown he doesn't want to be in the awkward position of accepting more than a thousand refugees from Australia, while turning away other migrants at the border.
It's really a dumb fight between two desperate political leaders trying hard to look the "toughest". The American and Australian public are just being dragged along for the ride.
The real victims in this whole sorry saga are the refugees being locked up by Australia, who have been reduced to a footnote in this argument between two, rich powerful men.
The only ones I have any sympathy for are the refugees being used as a political football & the public servants on both sides of the Pacific

— Oz (@redrabbleroz) February 2, 2017
–
Feature image via Gage Skidmore/Flickr