Food
I Went Dumpster Diving And It Was Surprisingly Fun And Not-Gross
Free Tim Tams. FREE TIM TAMS.
Like many people I'm big on free stuff; my house is comprised of a mix of hard-rubbish furniture, second-hand electronics and my prized George Foreman that I found on the side of the road. I always say "yes please" to supermarket tooth-pick samples and have sweated bucket-loads in free trials at gyms( the trick is not to give the fit folk your real phone number).
Given my interest in saving a buck it was only a matter of time before I tried dumpster diving: the art of taking discarded food from supermarket bins. Dumpster diving is a world-wide movement which aims to reduce consumerism and food wastage. Australia throws out $8 billion worth of food annually, and the U.N Food and Agriculture Organisation estimates that each year a third of food produced world-wide goes into the skip. So it's no wonder that dumpster diving is a thing; it's free stuff meets saving the world, one food scrap at a time.
The only problem to overcome? Bins. Not always so easy on the nostrils or the mental psyche; anything could lurk in the folds of those black plastic bags.
While in Fremantle I met Billy, a musician in his late twenties and weekly bin-raider. He invited my boyfriend and I to come along to his favourite diving location, Peaches, a local supermarket which sells mostly fresh produce and organic foods. Billy generally saves up to $100 on groceries each week by diving, and has never been sick from his hobby. I was excited about our upcoming date to the bin, not just for the free food but because I was under the impression that there would be balaclavas and wire-cutters.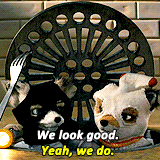 There were not.
The reality was anti-climactic, with no law-breaking or Fantastic Mr Fox-type chase scenes. Although some major supermarkets lock their bins and yell at dumpster divers — Woolworths have threatened Billy with the police once — Peaches allow people to take what they like from the bins. Dumpster diving is not illegal, but you could still be taken to court for trespassing on private property, like these three dudes were in the UK.
None of that this time, though; Billy felt so familiar with Peaches that he parked behind the bins, said hello to the staff outside at the roller doors, put his gloves on and jumped right into the bin. As I was wearing my thongs (rookie error) I didn't submerge into the depths of the skip, but rummaged through with my hands instead. The smell was not unpleasant, of warm produce starting to stew in a bin — I've experienced much worse when opening my refrigerator at home –but compared to other supermarkets Peaches are good operators, emptying their bins regularly. According to Billy, Woolies "don't smell too good" due to the concoction of foodstuffs they throw out all together: dairy, meat, fish, unknown other.
As a general rule Billy doesn't eat bin-meat, but he knows people who do and they have never been sick. "If it's still cold – which it is 90 percent of the time- it's okay. It's the same for milk and yoghurt; just use your common sense."
And your nose. We searched for a while and then we hit jackpot; a superfood, antioxidant, iron-enriched jackpot.
"Kale!" Billy grinned and showered us with bunches of the green, spiky leaf.
We put the kale in bags, there must have been over ten bunches and all with no sign of damage or expiry goop. We also found a couple of kilos of slightly bruised apples, some tomatoes, watermelon and a custard apple. It wasn't the best bin-dive, but definitely enough to prevent scurvy.
We had followed Billy's rule and dived first before grocery shopping — too often he had shopped only to find everything he'd just bought in the bin later. Unfortunately the dumpster had not granted us mushrooms, and we needed mushrooms, so after washing our hands we walked right into Peaches for some. It's an odd feeling going from bin-raider to customer; if we've learnt anything from Pretty Woman, you shouldn't ever judge the person going through your bins because they could be a potential buyer, but not everyone is so enlightened.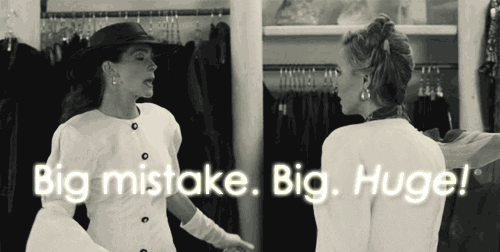 Thankfully Peaches also know the Pretty Woman shopping rule, and we went about our business with no confrontation. Billy often shops at Peaches; for him it's his way of saying thanks. 'We shop where we dive to support the business – it supports us", he said.
The final process in the dive involved going back to Billy's and soaking all our freebies in a mixture of apple cider vinegar and water to disinfect everything; although most of the food is heavily wrapped in plastic and the chance of contamination is small, it's better to be safe than sorry. For Billy the kale was a great find, but it was nothing compared to some of his other food jackpots. He and his girlfriend have found a milk crate full of bananas, more than fifty mangoes, five full boxes of good cheese, thirty kilograms of grapes, fifty kiwi fruit, eight kilograms of mixed nuts and many boxes of Tim Tams.
Free Tim Tams.
Free. Tim Tams.
It seems unbelievable that a skip could contain such great food, but after diving myself I think you could easily go freegan and live like a king from dumpster diving. The quality of the food is high, bruised bits can be easily cut off and sometimes food is chucked for no good reason other than the supermarket overstocking. Billy once found a box of broccolini on ice that hadn't even made it to the shelves.
But this activity does come with a price to pay; the social stigma that comes from spending a lot of time going through bins. I awkwardly told my Dad about our adventures in the bin and he was a little weirded out: "Are you running out of money?" he asked. My boyfriend Dan's mum had a similar response: "Geez. I feel sorry for you."
But should we be feeling sorry for people who are being proactive about a serious issue? Reducing wastage is an issue all state governments, councils and community groups have addressed and funded in forms of education programs such as Food Know How, Love Food Hate Waste and Love Your Leftovers. Major supermarket chains also have strategies they are trying to implement. Woolies have aimed high, declaring they will reduce all waste by 2015, while Coles are a little quieter, focusing more on recycling and food donations to charities. That sounds great, but the food donations involve less than a fifth of their stores.
Dumpster divers, by comparison, tackle the problem head on, creating their own communities by sharing food and reducing landfill. Anything Billy and Ana can't eat they swap or give away to friends or other divers. Sweet bin freebies may not get the thumbs up from everyone, but you can't deny that it's a talking point; that's why Billy loves taking people out to dive or sharing a special meal with only locally sourced dumpster ingredients. "They often think 'ewww' when I tell them, but are amazed when they see the quality of what's available", he reckons.
Would I dive again? Maybe. I can't deny that there's the embarrassment factor to overcome, but getting a bunch of friends together could be an idea to help combat that. We made the kale into smoothies and soup, the tomatoes into bruschetta and I made three apple crumbles with the apples. Delicious, world-saving, free apple crumble. It was great.
–
Shannon McKeogh is a freelance writer currently travelling around Australia with a tent and a 4WD named Whoopi. She has been published in The Big Issue, Feminartsy, Buzzcuts and The Enthusiast.