Culture
Hip Hop Yoga And Warehouse Parties: 24 Hours In Singapore
On his way to India, one of Junkee & Singapore Airlines' Storytellers had a stopover in Singapore, before a transit through the award-winning Changi Airport.
As one of the four Singapore Airlines and Junkee Storytellers, Will Dawson travelled to Kochi to bring home the most interesting story he could find.
On the way he went via the award-winning Changi Airport, and spent a 24-hour stopover in Singapore.
–
I'm in the middle of Orchard Road, Singapore's busiest shopping street, along with a couple of thousand of my closest friends. We're taking part in what has been dubbed the world's biggest hip hop yoga street party. It's 30 degrees and 1000% humidity. Despite having the flexibility of an inanimate carbon rod I attempt positions named after animals like Downward Dog and Twisted Cobra. I'm not sure how I got into this position. Or how I'm going to get out of it; I don't think I can move my legs.
A hip hop yoga street party. It's certainly a novel idea, although I'm not sure doing standing forward bends to 'Talk Dirty 2 Me' is the most meditative thing in the world. Later, after the yoga mats are cleared away, people continue to test their flexibility dancing to one of Singapore's top DJs.
–
A Fine Country
A backpacker in a Bintang singlet once told me that Singapore wasn't the "real" Asia, and that I should go and explore Cambodia or Laos to see what it was really like. Sure, Singapore is full of high rises instead of shanty towns, and giant manmade alien trees at Gardens By The Bay instead of real jungles. The city's famous street food has been relegated to food courts graded on their cleanliness. But what's wrong with cleanliness? On my stopover on the way to Kochi, with the help of some Singaporean friends, I was determined to find some cool things to do in town.
Singapore is definitely an anomaly in South East Asia. The footpaths are even, and people wait for green lights, and there are two Window Safety Awareness Days each year (June 6, December 12). I still can't decide whether it's a utopia or a dystopia. The country is an economic miracle; the running joke is that it makes its money by fining its citizens into submission. It's a $500 fine if you get caught eating or drinking on the subway (which is called SMRT, meaning you are physically unable of riding it without channeling Homer Simpson).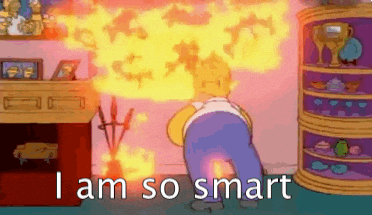 Singapore Flings
Feeling nice and limber after yoga, we head to the Chinatown district to loosen up our mental states as well. After some beers on the aptly-named Club Street, we get chatting to some girls who invite us to a warehouse party in one of Singapore's film studios.
It's a vast space on the outskirts of town, filled with leotard-clad dancers and people on stilts dressed in Tron outfits.
Singapore has seen somewhat of a music renaissance in recent years. A bunch of local record labels have sprung up recently, and international acts are making it a point to play in the city. In September, an arts collective took over a soon-to-be demolished mall for a month and filled it with local bands and artists. There are festivals in bus depots and Sunday sessions in nature reserves. Even Laneway Festival has a leg here now.
We recover the next morning over a late brunch. Coffee culture has hit Singapore hard — every street seems to have its own cafe sporting Edison bulbs and organic juices served ironically in jars. Sonia Kwek from Tolido's Espresso Nook in Bugis reckons it's because young Singaporeans are travelling a lot more. "Singapore is becoming more cosmopolitan — we're exposed to a lot more western culture these days. You see characters in TV shows sitting around a cafe, and we want to emulate that too". Unlike much of Asia, the coffee is actually decent for the Australian palate, too — there's not a sachet of Nescafe in sight.
–
Over in Chinatown, the monthly Night Market is in full swing. The pop up market makes its way all over Singapore, and tonight it's parked itself on the rooftop of one of the city's countless shopping malls. It's all about vintage brooches and terrariums; there's home-brewed craft beer, and a moustache-judging competition for Movember.
We sit by the edge overlooking the city, and admire the view. A sign warns us not to throw rubbish — unless we want to face an obscenely large fine. Okay, so maybe Singapore is that slightly strict aunt who always tells you off for spiking the punch at Christmas.
But when she lets her hair down, she can be a tonne of fun.
–
After his transit through Changi, one of the world's best airports, Will set off for India.