Culture
Gigi Hadid Is Dealing With A Whole Lot Of Bullshit After Fighting Off An Assault On The Street
"I had EVERY RIGHT to defend myself."
After leaving a Max Mara show at Milan Fashion Week, model Gigi Hadid was approached from behind by a man on the street who grabbed her body and lifted her into the air against her will. As he hoisted her up, with one of his hands gripping her inner thigh, she whipped an elbow back into his face and freed herself. The man quickly ran away and her own security staff held her back as she yelled, "who the fuck are you, you piece of shit".
Since she was surrounded by fans and paparazzi at the time, footage of the event is doing the rounds online today. It's pretty uncomfortable to watch.
From a creepy older family friend placing a lingering hand on your back, to some dickhead slapping your butt at a bar, to someone pushing their mate into you on the street (ha ha, the best kind of flirting is the kind with injuries), most women have plenty of shitty stories to tell about unwanted physical contact. Hadid's encounter takes this to the extreme, and the way the man's smiling while she is visibly panicked and confused makes it extra gross.
The man has since been identified as Vitalii Sediuk — a former entertainment journalist from Ukraine who's now known as a "Hollywood prankster". His 'pranks' have previously included kissing Will Smith against his will (Smith slapped him), burying his face in Leonardo DiCaprio's crotch (DiCaprio laughed it off), and crawling under American Fererra's skirt (she was shaken by the incident and many asked that it be treated as sexual assault). Sediuk's since taken to Instagram to declare his recent attack as "a manifest or protest".
"While I consider Gigi Hadid beautiful, she and her friend Kendall Jenner have nothing to do with high fashion," he wrote. "By doing this I encourage [the] fashion industry to put true talents on the runway and Vogue covers instead of well-connected cute girls from Instagram."
Hope you're listening, Anna Wintour. A random man with no experience or weight in the fashion industry who has been arrested on multiple occasions and accused of sexual assault has passed his judgement down.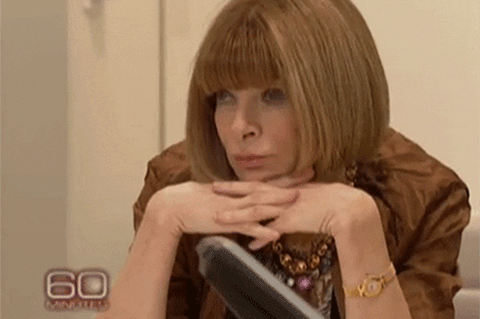 While this would all be troubling enough for Hadid, today she's also had to put up with reports casting blame at her and downplaying the total fuckery of Sediuk. Her attacker has been repeatedly labelled a "prankster" and "fan" while she's been positioned as the aggressor. Headlines from tabloids like The Sun and The Daily Mail described her as "lashing out" and questioned her use of physical force to break free.
This has been criticised widely on Twitter with some publications since amending their wording.
Alternative headline – GOOD FOR HER: Gigi Hadid Reacts In Totally Appropriate Way When Random Man Tries To Lift Her In The Street pic.twitter.com/WTsbHcNt43

— Rachel McGrath (@RachelMcGrath) September 22, 2016
NO. AND YES. COME ON @marieclaire WOMENS MAGAZINES CAN #DOBETTER handsy fan?!? pic.twitter.com/OCjrysZ3jq

— Chelsea Peretti (@chelseaperetti) September 22, 2016
REPORT: Gigi "lashed out" at prankster after he picked her up

SUGGESTED EDIT: @GiGiHadid protected herself after man put his hands on her

— Taylor Trudon (@taylortrudon) September 22, 2016
After seeing all this, Hadid has responded on Twitter defending her actions. "I had EVERY RIGHT to defend myself," she wrote. "How dare that idiot think he has the right to man-handle a complete stranger."
She also offered the experience as motivation for other women to be confident in defending themselves.
THANK YOU Rachel.
To unknown article writer: fan?!!! The ACTUAL fans that were there can tell you what happened. I'm a HUMAN BEING — https://t.co/G7Pbp0G8yP

— Gigi Hadid (@GiGiHadid) September 22, 2016
and had EVERY RIGHT to defend myself. How dare that idiot thinks he has the right to man-handle a complete stranger. He ran quick tho ????

— Gigi Hadid (@GiGiHadid) September 22, 2016
Thanked my boxing coach today.

— Gigi Hadid (@GiGiHadid) September 22, 2016
GIRLS, prepare yourselves so that, if you ever feel in danger, MUSCLE MEMORY can fight back for you. Thank you all so much for ur support.❤️

— Gigi Hadid (@GiGiHadid) September 22, 2016
Many fans and supporters from the entertainment industry have been reaching out to Hadid with lots of love and well wishes — and some particularly foolish ones have been asking her about her boyfriend Zayn Malik's response to the whole thing.
@AnselElgort that guy should prob take some time away from icing his jaw tonight to count his lucky stars that Z wasn't there….. ?⚰

— Gigi Hadid (@GiGiHadid) September 22, 2016
Something tells me she's got it covered on her own just fine.