Life
Five things I wish I'd known at the start of my first semester
I am currently finishing my first semester of a master's degree and it has got me thinking of the past (almost) five years at university – from the lousy tutorials and shocking exams to the fun moments. While I was having my brain filled with knowledge, I also learned some useless facts and have reflected on what I would have done differently if I'd known these things at the start of my first semester.
You don't need to get the textbooks
I have several units where I don't actually need the required textbooks. I took a class about Chinese history in my second year and all of the readings were put up online for free. I saved myself spending $70 on a textbook that same semester. Several of my classes also had their textbooks in the library, and it's always worth checking if there's a free online version. If worse comes to worse and you are forced to get the textbook, Booktopia or a second hand book store/Facebook group has it, it will save you a lot of money.
Don't join too many clubs on campus
When I was in high school, it was a requirement to join one student activity per year. However, in university, circumstances change. I joined every second club during orientation week and eventually by the end of it, I belonged to ten different clubs. Eventually, I stuck to only one that year and met my best friend through it. I suggest joining a couple, but don't go crazy joining every club. Otherwise it can be pretty overwhelming attending ten different meetings and events per week and not enjoying uni life.
Ask questions in tutorials
While it's painted that only nerds and mature age students are the only ones who ask questions during tutorials, there's actually nothing wrong with asking questions. Rather than awkwardly waiting for someone to ask the tutor the question, ask it yourself. I asked questions that other people wanted to but didn't have the courage to. Plus, you get into the tutor's good book and it will come in handy when needing a reference for a job, scholarship or exchange later down the track.
Contribute to the student magazine
While I sneakily grabbed the student magazine off the shelf at uni thinking it was uncool, I should have contributed earlier to the magazine. I eventually wrote my first and only piece in my final semester. However, not only it will contribute to your portfolio of actual experience, but sharing your opinions or your creative talents with other students will not only give you valuable feedback, but it will also help you to find your interests outside your degree.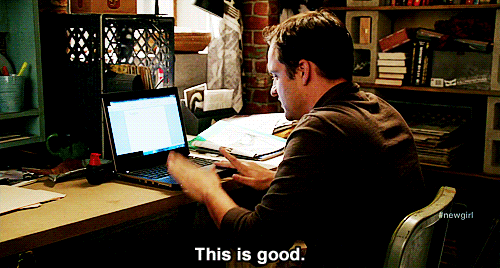 Be you
At high school, I didn't have many friends. Going to uni in a different town and moving was a good way to start a fresh. No one knew me or had pre-existing ideas about who I was as an individual. At uni, I could be who I wanted to be and no one had a judgement for who I was. At first, I wanted people to like me so I went out to parties and dress differently to how I usually would. But eventually I didn't like it, so I dressed in what made me feel comfortable and did my own thing. Eventually, I made friends who liked the real me and didn't want any other way.
Sinead Simpkins
Sinead studies Master of Arts at University of New England. When she is not studying she is still waiting for her Hogwarts letter.