Life
8 Dangerous Things About Being Obsessed With Travel In Your 20s
The novelty wears off.
These days, it's rare for a day to go by without someone updating their social media with their latest travel adventure. We see an influx of people who are crossing borders or meeting their soul mates in Spain or Italy or somewhere else foreign and exotic.
So much so, that it's normal to become jealous of others who maintain the travel dream. You know, the ones who never seem to return to their boring, mundane lives.
As I draw my fifth overseas trip to a close, I'm beginning to realise some of the dangerous things attached to my obsession with travel.
#1 Life Isn't Serious Anymore
You would think this would be a good thing. Being serious 24/7 is not entirely fun. After travelling the world (or obsessing over it) you'll become a changed person. Evolving into a serious adult will begin to feel further and further out of reach.
It's all fun and games at the start — that is, until you're 25, your friends have graduated university with full-time jobs and you're busting your ass, still working those two hospo jobs to make little cash for the next adventure.
#2 Saving Money For Unstable Investments
Eventually you'll want to purchase a car, or make that down payment on your first house. Consistently leaving the country only makes those goals that much harder to achieve.
#3 Feeling Like Time Is Running Out
I know it's ridiculous that at the age of 20 I feel like my time is running out. But the dangerous thing about travel is that even though you're utilising the time well, it draws you further away from the reality of settling down. Which, unfortunately, you'll have to do… at some point.
#4 Sacrifices. Ouch!  
Missing my family is a huge reason why I always return from my travels just that little bit earlier. It gets harder to sacrifice birthdays and other special events that should be cherished when you're preoccupied with establishing new connections around the world.
#5 Loss Of Focus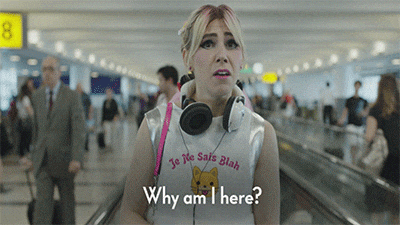 You find it hard to maintain friendships with those who don't speak your language anymore. I don't mean literally, but figuratively. They have no idea how free you felt on that yacht in Croatia, or when you drank wine on a balcony in Barcelona. Connections will start to slip away because you no longer find you can relate to the people around you — everyone starts to feel like a foreigner, including yourself.
#6 Solely Depending On Travel To Help You Find Yourself
Unpopular opinion, but there's no quote I hate more than, "Not all those who wander are lost". It's written everywhere. From those stupid travel journals picked up for two bucks at Typo or a quote your Aunty sends via FB to bid you farewell on your journey. Hate. It. All.
#7 Tfw You Don't Belong Anywhere Anymore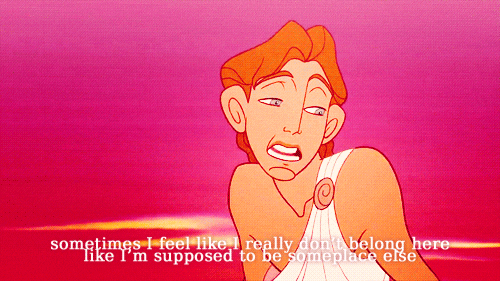 You sit at your hometown's local café and you don't feel like you belong anymore. Of course, to begin with, there's the post-holiday treatment you receive from everyone when you return. But be prepared for the novelty to wear off and all those memories to be kept for yourself.
#8 Making It Your Reality
Unless you're an insane videographer, have the dedication to constantly update your Instagram account or you've obtained daddy's credit card, it's very hard to make travel your reality.
Elly-Grace writes as a means of escape to her fantasies of a Greek summer. Dancing In Violent Fields is her lifestyle and travel blog for souls seeking inspiration.