Film
"Don't Label Me As Just Some Asian Character": An Interview With Ming-Na Wen, Warrior Princess
The S.H.I.E.L.D. star -- and voice of Mulan -- is in Australia this month for Supanova Pop Culture Expo.
In the vaults of Urban Dictionary, the definition of the phrase BAMF should be accompanied by an image of Ming-Na Wen. At 50, she's the star of Marvel's hit TV series Agents Of S.H.I.E.L.D., the mother of two kids, and capable of breaking a concrete brick with her bare hands. For over 20 years she has been kicking ass, debunking stereotypes and taking names. She's also an Asian actress, something she has been battling with in the Aryan global supermarket that is Hollywood.
"That's definitely been my lifelong career goal: to break stereotypes and not be afraid to embrace what our culture has to offer," said the Chinese-American actress over the phone from her home in LA.
Wen is in Australia for the Supanova Pop Culture Expos in Sydney (which happened over the weekend) and Perth (June 20-22), fresh off the massive ratings success of S.H.I.E.L.D. While she never really fell off the radar, Wen is the first to admit the superhero fandom surrounding her current role as weapons expert and super spy, Agent May, is unlike anything else she has ever experienced. The most rewarding part, however, has been carrying a racially and sexually diverse series both on and off camera.
"It has always been Joss' desire to have a diverse cast through all of his work," Wen says, of legendary series creator, producer and writer Joss Whedon (Buffy, Avengers, Firefly, every other geek thing you love). "There's my co-star Chloe Bennett, and we also have Maurissa Tancharoen (writer, producer) — she's Asian, and she definitely had a strong influence. It's rare to have two Asian leads as regulars on a TV series of this scale, and it's fantastic to be given the opportunity to not be labeled as 'Asian characters'. They're in-depth characters full of complexities and skills in their own right."
"When I did Street Fighter, that was a video game character in a big action movie," she said. "I tended to stay away from action after that because I was concerned about falling into that stereotype of, 'Oh, you're Asian so you must know martial arts'." With time, though, she's come to accept that it's okay to take advantage of the opportunities that come her way. "It wasn't until I become a mother that I realised it's not something I should be ashamed of," she says. "It's kind of ironic now with S.H.I.E.L.D., because I'm back into the action fray — it took me 20 years to do that."
Despite playing everything from a doctor on ER to a judge on Two And A Half Men, it's as the physically commanding female archetype that Wen has always shined. Her first 'big movie' was the '90s kitsch classic Street Fighter, which she filmed on the Gold Coast with Jean-Claude Van Damme. She played one of the video game's prominent female leads alongside Kylie Minogue, with whom she became close friends and remains in contact with today. She also voiced the character of Mulan in Disney's underrated princess epic, and its accompanying sequel.
The Mulan role is clearly special to her: "I was very impressed that Disney wanted to tackle a story that was purely about this legendary Chinese character," she says. "To me, it's just timeless." Being a Disney film, of course, Mulan carries an immense cultural reach, something that Wen is regularly reminded of by fans. "When you become a 'Disney princess' is it's just beautiful and memorable to each generation. From adults to young elementary kids, I have all ages coming up to me, loving that I'm the voice of Mulan."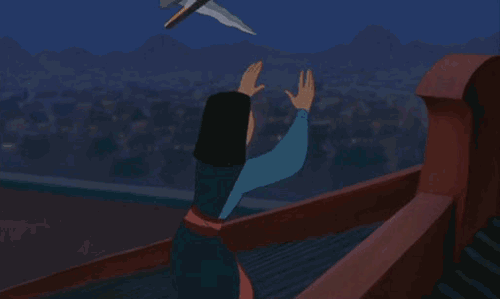 And with Captain America: The Winter Soldier, Wen has found herself in one of the most complex and evolving series on network television. The second season of S.H.I.E.L.D. is currently in production in LA, but she's getting a break from shooting to visit Australia for Supanova, which coincidentally coincides with her 19th wedding anniversary — her husband proposed to her on a Surfers Paradise beach during the filming of Street Fighter. She's leaving the kids at home to make the most of her second honeymoon, and — despite being a warrior princess of some 20 years' experience now — said she's always "pleasantly surprised" by any fans that show up to meet her. "It's nice when someone is geeking out about me," she laughs.
–
Supanova Pop Culture Expo takes place in Perth from June 20-22.
–