Culture
Why There's Never Been A Better Time To Start Watching Pro Wrestling
"I'm happy in a world where it's socially acceptable, nay encouraged, for everyone from grown men to little girls to wear leotards and plastic light-up unicorn horns on their heads."
I wouldn't really call myself a sports fanatic. There's only so many I can get around and some people wouldn't even classify them as such: mixed martial arts, darts, roller derby, and professional wrestling. The latter is pretty ridiculous. I know. It's sweaty people in tights emulating a high-stakes combat sport, as onlookers chant and heckle at their larger-than-life characters. But there's something about it that has me absolutely addicted.
Great wrestling is action, drama, suspense, comedy, and passion all rolled into a unique form of athletic performance that transcends language. Think of any classic Quentin Tarantino film, and I can guarantee that a great pro wrestling match can equal the entertainment derived from said movie. As for you cynics, or those curious at heart, there's never been a better time to get into it.
–
"This Is Just A Phase, You'll Grow Up Eventually"
I grew up watching wrestling every Tuesday arvo after school with my friend. We always did it before her parents got home and then quickly switched to whatever crap was on Disney or Nickelodeon. The best part was mimicking our favourite wrestlers — just as the sound of dial-up internet is ingrained in the brains of a generation, the ignored warnings of "don't try this at home" are synonymous with this time of my life.
I watched highlights on YouTube when I couldn't afford the pay-per-views, but I always made an exception for Wrestlemania. I pestered my folks to buy me all the DVDs and John Cena merchandise. Wrestling had become a second language for me that couldn't be ignored.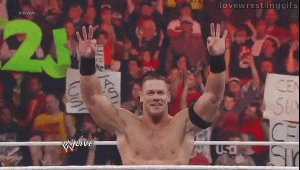 That was until I discovered the tragedy of 1989. To avoid the levy of taxes on sporting activities, WWE (then WWF) Chairman Vince McMahon took to the US Senate and publicly defined pro wrestling as "an activity in which participants struggle hand-in-hand primarily for the purpose of providing entertainment to spectators rather than conducting a bona fide athletic contest." This was the end. The world knew our secret. It was fake.
The day I came to understand that professional wrestling wasn't a legitimate contest was definitely more painful than the unmasking of Santa Claus. The critics and bullies started to make sense. I'd been trapped in a fantasy world.
The day I finally packed away my replica WWE spinner belt was the day my young soul died. I hoped to assimilate into the real world, and watch real sports that weren't saturated in gimmicks and fairytale stories. Six sad years dredged by, and I was oblivious to the changing paradigm I'd once felt at home in.
The coining of "Sports Entertainment" did far more than resurrect the industry financially. As the glamour façade of the '80s deteriorated in the eyes of cynics, wrestling then captured the interests of a completely different audience. In redefining the parameters of what professional wrestling truly was, WWE birthed a million doors for new promotions to kick down in the sight of the masses. This new mentality was only the beginning, and was yet to be fully realised.
–
The NXT Phase
Just as music and film can define a generation of youth, the eras of pro wrestling chart the course of my childhood. So when I turned 18 this year and officially became an 'adult' in the eyes of the law, it was only fitting that the 'New Era' would reflect a modern time of unlimited creative direction and cultural evolution.
The 'New Era' of the WWE, officially beginning in May of 2016, is all-inclusive of every body shape and persona, boasting every style of wrestling under the sun. Hardcore fans might have my head for saying this, but we are blessed with entertainment that's infinitely more fun and stimulating than the bikini model and profanity-laden days of the 'Attitude Era'.
WWE NXT, a brand development borne from WWE's Florida Championship Wrestling, has quickly become a worldwide phenomenon. Adorned with fascinating wrestlers of every breed from all parts of the globe, it's tangible evidence of our enduring fascination with stories of hard yakka; regular people with unbelievable talent and a chip on their shoulder.
The basis of this New Era is competition, and a yearning to be the most captivating and successful wrestler in the world. This also extends to the female entertainers. The 'Four Horsewomen of NXT' created a movement that would turn into a full-blown Women's Evolution. Gone are the days of 'bra-and-panties matches' and diva pudding fights, as wrestling's contributions to the feminist cause are well-and-truly on their way.
–
Wrestling Around The World
After my obsession consumed me once more, I went looking for more. I found the New Japan Pro Wrestling's Wrestle Kingdom 10 event at the Tokyo Dome where AJ Styles and Shinsuke Nakamura brawled for the IWGP Intercontinental Championship. I found Dario Cueto's shadowy Californian "temple" where luchadores (Mexican style wrestlers) take to the rafters.
They're broadcast on Lucha Underground — an independent wrestling show which has attracted mainstays like Prince Puma (see Ricochet vs Will Ospreay's Best of Super Juniors match to understand the hype), Rey Mysterio Jr. (the innovator of Lucha Libre), and Sexy Star. Sexy Star is the current Gift of the Gods Champion — she's a strong and confident woman, in contention for the Heavyweight Championship. It's a prize which was once only offered to the men.
This is diverse TV programming at its best, and has made waves in the independent scene, creating huge names and an authentic underground feels kind of 'cool' again. Season three is well underway, and it beats Game of Thrones any day.
But nothing tops visiting your local wrestling promotion and watching new stars find their feet. The Australian wrestling scene is flourishing in this same way.
Some of my favourites include Outback Championship Wrestling, where Extreme Championship Wrestling alumni and hardcore legend Tommy Dreamer brought his company, House of Hardcore, to Burwood back in July. Or Professional Championship Wrestling, where international sensation Prince Puma/Ricochet graced us with his presence at Ferntree Gully in August. And then there's Melbourne City Wrestling in Essendon; they're bringing the fiesta to the CBD with Lucha Fantastica later in October. There's always something to do in a city near you.
Our Aussies are killing it abroad too. Emma (real name: Tenille Dashwood) stared in a match for the first NXT Women's Championship in 2013 before competing on the big stage. Peyton Royce and Billie Kay have travelled the world and now perform with NXT too — two women who look to be poised for greatness. Tag team TM61 (formerly Melbourne City Wrestling's 'The Mighty Don't Kneel') have spread their Aussie pride, dominating in Japan and recently arriving on the scene in NXT.
Wrestling is a global community, united by a sense of magic realism that speaks to our innermost desires to be entertained. Some may contend that it's mindless dystopian trash. But I'm happy in a world where it's socially acceptable, nay encouraged, for everyone from grown men to little girls to wear leotards and plastic light-up unicorn horns on their head. It's a world where my limited comprehension of Japanese commentary only adds to the excitement; a world where my childhood fantasies breathe life into the mundane.
Was it ever cool? I don't know. But I love it, and you should too.
–
Erin Dick is a Melbourne-based writer and broadcaster. She writes for VultureHound Magazine UK and produces content with SYN Media. She also speaks pro wrestling as a second language and tweets from @eztweener.