Culture
Bob Katter Needs To Shush His Face-hole About Ebola, Let Doctors Do Their Thing
Swear to God, Bob, put a sock in it.
Someone's let Bob Katter get into the J-U-I-C-E this week. On Monday he made a bit of a heel of himself, going on Q&A to get resoundingly rolled by Josh Thomas over his weird and out-of-date opinions on gay people.
Apparently he hasn't had enough of people reacting to the sound of his name with quiet groaning yet, because he's come out saying that a Queensland woman who was tested for Ebola yesterday has put the country at risk with her aid work in West Africa.
"We love these people, and we honour these Australians for being self-sacrificing, but compared to the risk they create for our country, it is not remotely comparable. One person's moral and humanitarian ambitions are being carried out at a very grave cost to Australia," Katter said for God only knows what reason.
"If you want to go to one of these countries, however laudable your motivation, I am sorry but when you return to Australia, you must be quarantined for three weeks – not home quarantined."
"There cannot be any compromise with this."
Bob. Bob. Calm down, Bob. Sit down. Sit down over here. No, you can't have any juice. You know how you get.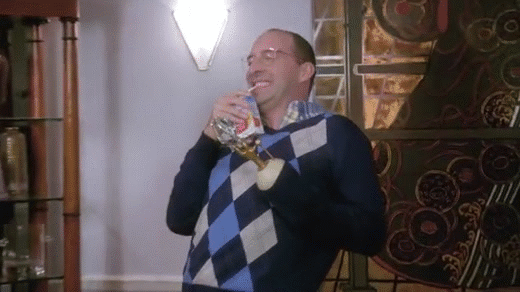 There are a few reasons why people like Katter, whose prominence gives him the ability to reach a very large number of people, should maybe think before they spray their feelpinions around over something like this. First off, that lady? She doesn't have ebola. No one in Australia has ebola. I don't have ebola. You don't have ebola. Ain't no one got ebola, Bob, but mouthing off like that can give people without a full grasp of the situation the distinct impression otherwise.
Second, that home quarantine thing you're so het-up over? That's standard practise. As Queensland Chief Health Officer Dr Jeanette Young outlined yesterday, the would-be patient has "done everything appropriately" since returning to Australia from Sierra Leone on the weekend, being confined to her home and not interacting with the outside community.
Australian Medical Association President Dr Brian Owler thinks so, too: "Both the Australian Chief Medical Officer and the Queensland Chief Health Officer have given assurances that all the correct procedures have been undertaken to contain any infection or contamination, if indeed it is Ebola," Owler said in a statement.
Bob doesn't seem to be across the finer points of ebola containment procedure, which isn't terribly surprising given his firm belief that homosexuality ends at the Tropic of Capricorn. I'm not an ebola expert either, which is fine, but if you're going to make public statements about a deadly disease that's captured the public imagination it might be worth CCing the recognised authorities on this kind of thing — ie. doctors — in on your emails.
Finally, blaming the nurse in question for spreading a disease she doesn't have, and which she did everything within her power to prevent spreading, is seriously dangerous; plenty of nurses, aid workers and other medical professionals have headed to west Africa since the outbreak began to try and contain it, which is the only surefire way of stopping it from eventually spreading here. They're motivated by a genuine desire to help people, and insinuating that they're bringing ebola back with them might discourage others from going to combat the virus where they're needed most.
As Owler said (quite politely given the circumstances), "Mr Katter should cease spreading fear and panic and leave the commentary to the health experts who have control of the situation". Listen to the doctor, Bob. Lay off the juice.
–
Feature image via Bob Katter/Facebook.