Culture
An Interview With The Editor Of The NT News: World's Greatest Tabloid, Or Just A Croc?
"It's a fine line. You can overstep it and become a bit of a laughing stock."
There's something in the water up in the top end. And I'm not just talking crocs — although thanks to The NT News we're all well aware of which species really rules the Northern Territory. (Where else in the world would a tourist NOT being eaten by a croc be considered news?)
In recent years, The NT News has become Australia's most trusted source of memetastic mythical tales about the shenanigans that go down "only in the territory". It's not just crocs, either: Yowies, horny roos and emus, and all manner of weird stuff happening while walking the dog and on the bog are par for the course. Stories about ordinary Territorians seeing and doing crazy stuff, combined with a genius punny headline, is The NT News' front page bread and butter — and now they're turning that bread and butter into a coffee table book, just in time for Christmas. Yew Bewdy!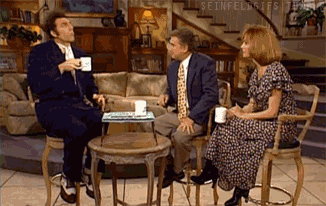 Promoting the book last week, NT News journo Matt Cunningham wrote about his first foray into Territorian news "sense": he was informed a story he filed about a woman making casserole out of feral cats at the Alice Springs Desert Festival – a story that he "assumed would fill a small hole and provide some light relief next to a heavy story" — should in fact go on the front page.
"As it turned out, my story about the Alice Springs "caterole" ran on page three, knocked off the front by a mum who'd drunk a carton of bourbon cans before crashing her car," he wrote. Of course it was. "However, I'd discovered my serious Melbourne news sense was going to need some readjusting if I was to survive in the Territory."
By "readjusting", I think he means "feed it lots of booze and put it out in the sun".
The NT News hasn't always been like this. In fact, it's only relatively recently switched from being a run-of-the-mill, fairly conservative regional metropolitan paper to running full pelt with a quirky/sensational page one format, a la The New York Post or London's The Sun (only more self-referentially #straya). Editor Rachel Hancock says the newspaper Australians and our friends overseas have come to know and love has been operating this way for just seven years — and it's only in the last couple that social media has boosted its popularity and reach to mainstream national and global audiences.
The global phenomenon of croc hunter Steve Irwin and his untimely demise in 2006 may have had something to do with it, but Hancock says one of the biggest tipping points was a front page a couple of years ago. "There was Brutus the croc who was jumping out of the water and the headline was 'Yes, It's Real', because he was just so big. It was on a croc jumping cruise." (But how is a "croc jumping cruise" even a real thing, you ask?)
People thought the NT News photoshopped Brutus — but the egregious accusation against this quality tabloid was totally unfounded. "That croc is still in the waters, and I've seen him jump out, and he really is that massive." The same croc also ate a shark earlier this year, so swallow that, conspiracy theorists!
For young Aussies hungry for a sense of national identity wrapped up in irony and LOLs, the characters we find on NT News Page Ones are a badge of honour the rest of us wear with pride. Like that Aussie battler pictured on a front page drinking whisky from a bottle with a snake wrapped around it. The snake/whisky wasn't what he was on the front page for though — he got in the paper for sticking a firecracker up his butt and setting it off.
And why? "I had a few lads up from Queensland and I had to put on a good show," he told NT News, while recovering in hospital. A classic tale of 'strayan showmanship for the ages — and the headline for that story, 'Why I Stuck a Cracker up My Clacker', won a Walkley.
Although the vast majority of us live in temperate cities and are more likely to have visited the northern hemisphere than our own northernmost capital, we like to identify with Territorians' carefree attitude and fearlessness in the face of deadly animals and explosive devices.
Sadly though, it's not all drunken happiness and crocodilian fun up in the Top End. Hancock says the front pages we see on the internet only happen once every two weeks — which is a shame because "they do tend to sell better". She also admits that the novelty of seeing a croc on the front page sometimes risks wearing thin with locals — especially in croc season, when they're out in force. "It's a fine line. You can overstep it and become a bit of a laughing stock." No way!
So maybe, I dunno, in an effort to mix things up a bit in August and September this year, NT News ran a series on white pointers. No, they weren't replacing crocs with sharks. "White pointers", as in boobs. Boobs! Specifically, the boobs of unwitting tourists having a topless sunbake on the Darwin Waterfront (which they're allowed to do), snapped by a Territorian peeping tom who supplied the images to the paper. NT News got a quote or two from an "outraged" local and tried to convince themselves and their readers that this was news.
Not everyone was satisfied.
The biggest risk of abandoning stuffy "news sense" that takes the public interest into account — to instead instead exploit the daily lives of private citizens, as a conduit for sleazy jokes wrapped up in sensational wordplay — is achieving a rep for ethical amnesia. That, and transforming your news publication (which does do some serious journalism and does employ some seriously genius headline writers) into what appears to be an accidentally-biting satire on the state of Australian media.
When I quizzed Hancock on the decision to publish stories like this, this and this, her answer kinda caught me off guard in its honesty. "We don't do a lot of those but, you know, I'm also catering for a market that is predominantly male, so you have to think about who is going to be reading it."
Catering for a market. That is predominantly male. So… the NT News is basically porn?
"They're never easy ones to publish," Hancock admits. "I have young kids and we debated whether to put that one on page one, and we didn't."
What a croc? You be the judge.
–
What A Croc is out now through Hachette Australia.
–
Jenny Noyes writes from Sydney about politics, feminism, pop culture and other stuff. She tweets from @jennynoise