Music
NZ MP Blasts "Village Idiot" Malcolm Roberts In The Best Political Sledge Of The Year So Far
New Zealand 1 - One Nation 0
In an early contender for the year's best political burn, a New Zealand politician has slammed Malcolm Roberts over his call to impose "sanctions" on Kiwis living in Australia, calling the One Nation senator "simple" and "racist" and describing his comments as "absolutely nuts".
On Wednesday Roberts said that the government should cut benefits to New Zealanders living in Australia in response to New Zealand's sponsorship of a UN resolution that condemned Israeli settlements on Palestinian territory.
Roberts defended his position on New Zealand radio, telling Newstalk ZB that "we need to look at any sort of alternatives that will put pressure on the New Zealand government so the New Zealand government doesn't do this kind of thing in the future".
He also doubled down on his climate change denial, because hey, when you've got a platform, why not?
But if Roberts thought the Kiwis were going to take his shit lying down, then boy was he in for a surprise. New Zealand MP Kelvin Davis fired back almost instantly, calling into the very same station to offer listeners his two cents.
"I read his press release yesterday and I suspected the guy was a bit simple and listening to that interview then, I think that's confirmed it," said Davis. "He's a climate-change conspiracy theorist, he's a racist and probably the saddest aspect about his entry into Australia politics, spending so much time in Canberra, is he's denied a village somewhere in Australia of its idiot."
"We shouldn't be surprised at One Nation's low-IQ politics," continued Davis. "'[They] create an enemy – in this case it's New Zealanders – persecute that enemy and use the politics of hate and division for self-promotion. That's really all they're doing."
"The politics of hate and persecution and creating an enemy – it's classic Australian politics."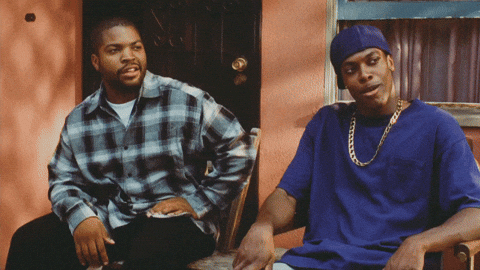 Davis added that "New Zealanders go to Australia, they get jobs, they pay tax, they contribute to Australian society, like any other immigrant."
Roberts' remarks also generated an impassioned response from Twitter users.
An attack from an anti-Islam and pro-illegal activity party is, to me, a badge of honour. Senator Malcolm Roberts can kiss my Kiwi arse!

— Watchmanz (@Watchmanz) January 4, 2017
Senator Malcolm Roberts is that big nut in the bag of mixed nuts that floats to the top. Mathematicians & physicists can't expain #auspol

— Derek Bell (@llebkered) January 4, 2017
Hey Malcolm Roberts. Fuck off.

— ??Ambrose?? (@affsamuels) January 4, 2017
–
h/t The Age