Culture
A Genius In Perth Has Finally Revealed Australia's Greatest Invention, The Hot Chip Vending Machine
JUST HOOK IT TO MY VEINS.
In news that will no doubt enrage #cleaneating bloggers across the nation, Australia is set to receive its first ever hot chip vending machines. The aptly named Hot Chips Company, based in Perth, will distribute Western Australian potatoes across the nation, and potentially worsen the obesity epidemic (which is still a thing) faster than you can say 'chicken salt'.
Hot chip vending machines? *loosens belt* http://t.co/8VYFKKesLv

— Sam Rodgers (@anoddgeography) January 28, 2015
Much like Japanese underwear vending machines, these babies are all about convenience, and should be rolling out just in time for Christmas.
Not only does the miracle invention circumvent any need for you to face the judging eyes of the greasy kid behind the counter at your local fast food outlet, but there are also no pre-made (and soggy) chips involved.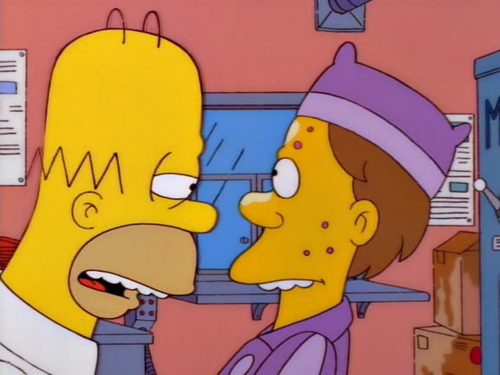 The machines are in the final stage of over five years of technical development, and actually work thanks to some cool fast food robotics, disproving any theories of tiny chefs inside the machines living solely off hot chips.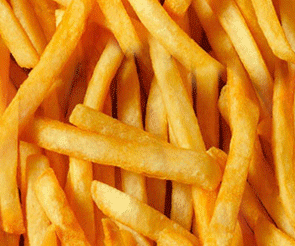 These wonderful examples of human ingenuity/beacons of utter laziness are perfect for midnight munchies/all-nighter fuel. Hopefully, though, they'll be slightly less terrifying than McDonalds' fries, which recently came under fire for containing an ingredient that's used to make  silly putty, after distributing a not-so-convincing video, tentatively titled "Fries Are Totally Good For You, For Serious Guys"*.
There's no word yet as to how the  taste, but any chips that are conveniently located in a fridge-sized dispenser and available in under two and a half minutes sound great to us.
We can only pray that in time the pizza vending machine will also make its way to our shores.
Delicious, delicious grease.
*Not the tentative title, please don't sue us.