Culture
Woolworths And Coles Are Banning Single-Use Plastic Bags Because, Hi, Plastic Sucks
Great to see huge companies jumping on board #BanTheBag <3
This is seriously great news! In dual shock announcements today, Australia's leading supermarket chains, Woolworths and Coles, have pledged to stop providing single-use plastic bags to customers in all stores across Australia.
The initiative, which follows widespread (usually state-led) campaigns to #BanTheBag, will be implemented in phases over the next 12 months. Considering the vast majority of Australians shop at Coles and Woolies, this news is extremely exciting to those of us who are beginning to understand how devastating an effect disposable plastic is having on our environment.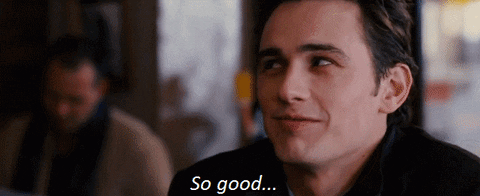 The first to announce the happy news was Woolworths, who told the press it will be phasing out the use of plastic bags at all Woolworths, Big W and BWS stores. A total ban on single-use plastic bags will come into effect in Woolworths stores on 30 June, 2018.
Not to be outdone by their fierce competitors, Coles quickly followed suit, announcing that it would also be phasing out single-use plastic bags over the course of the next 12 months in their supermarkets.
First @woolworths, now @Coles are scrapping single use plastic bags. When will the govt Act? #springst #BanTheBag pic.twitter.com/3KFYK1gme0

— Nina Springle (@ninaspringle) July 14, 2017
Woolworths has announced that it will be selling "a range of alternatives" including thicker, reusable plastic bags, at their stores. Additionally, its been announced that Big W may provide reusable bags for shoppers at no extra cost. Meanwhile, Coles will continue to provide their existing range of reusable bags at different prices.
Clean Up Australia has said that Australians use an estimated 3.92 billion plastic bags a year — that's around 20 million bags a day. It's reported that Australians are dumping around 492,000 plastic bags in landfill every hour. Holy bloody moly.
And plastic bags have been in use in Australia for around 30 years, so that's a truckload of non-biodegradable plastic floating around in landfills, getting stuck in trees, and ending up in the oceans where they harm our wildlife. (I'll let Chris Hemsworth tell you more about it.)
So this news is really just totally positive and great. The next step is for statewide bans in the Australian states that are still lagging behind on this issue: South Australia, the Northern Territory, Tasmania and the ACT have already implemented statewide bans.
The other step, imho, is for Coles and Woolworths to immediately change their practice of wrapping individual shopping items in plastic bags for their online orders. Many customers (this one included) have complained multiple times to the retailers about their poor practice of wrapping individual items (like pasta packets, toilet cleaner bottles and individual cans, ffs) in plastic bags when delivering to residential homes. That needs to stop, STAT.
Still, good news! I love it when the corporations get involved in the good things. I
It's still 12 months until the full ban comes into effect. So for now, let Tim Minchin give you a catchy reminder that canvas bags are the way to go when you head to the shops.
—
Matilda Dixon-Smith is Junkee's Staff Writer. She tweets at @mdixonsmith.