Culture
Let's Talk About All The Grotty New Updates To The Harvey Weinstein Scandal
This story is getting even worse.
Last week we published these ominous words: the floodgates have opened. And boy oh boy, were we right.
It's been just a few days since news of Hollywood mogul Harvey Weinstein's alleged involvement in a number of sexual misconduct scandals was published by The New York Times. Late last week, the newspaper published a searing report of decades of alleged sexual assault and harassment incidents, all with Weinstein at the centre. It was horrifying news.
Well, strap in, folks: it's about to get much, much worse. Since the NYT published its findings, like sludge pouring out of an unblocked drain, more allegations, reports of horrific encounters and general weirdness has slopped out of Camp Weinstein and its surrounds.
The moment just before we hit "publish" on the Harvey Weinstein investigation. Note the button on the left. pic.twitter.com/Lr83QlBfNi

— jodikantor (@jodikantor) October 9, 2017
Now, things are looking distinctly bad for the executive. Today he was fired from his position at his own business, The Weinstein Company, "effective immediately".
But there's a lot to cover before we get to Weinstein's latest embarrassment. So, let's backtrack a bit, shall we?
The "It's Hillary's Fault" Saga Continues…
These allegations have lead to a bunch of "This Is All Hillary Clinton's Fault" banter from Trump supporters and/or Hillary haters. This is because Clinton is known as a close buddy of Weinstein's, who is famous for buddying up with influential progressive politicians (more on that later).
People have been calling on Clinton (and other Democrats, but none as much as Clinton) to disavow Weinstein.
Even Julian Assange waded into the discussion to sling some mud at Clinton. You know, if I was Julian Assange, and I was hiding in a foreign embassy to avoid dealing with sexual assault charges, I wouldn't touch this story. But, you know, I'm not Julian Assange. So…
America's leading fake feminist, @HillaryClinton, still silent on Harvey Weinstein. pic.twitter.com/qIandk16pC

— Julian Assange ? (@JulianAssange) October 7, 2017
Guy hiding to avoid rape charges has opinions about how woman has responsibility to speak out against sexual predator. https://t.co/R32WLiqUQa

— Candice Aiston (@CandiceAiston) October 7, 2017
Hillary Clinton is apparently responsible for Harvey Weinstein, her husband, and Donald Trump. Are men ever responsible for what they do?

— Jill Filipovic (@JillFilipovic) October 8, 2017
And it's worth remembering that, while it's important for powerful people to disavow predators and for women to support each other (especially when they are so rarely believed in circumstances like this), a man's allegedly reprehensible actions are unequivocally not the fault of any woman. They are that alleged predator's fault, and his alone.
Weinstein And The Democrats
One of the Big Deal Things about Weinstein facing these allegations is his strong affiliations with the Democratic Party. Most of the big-hitters in the party have accepted money from Weinstein for their campaigns, and he is known as a Powerful Rich Leftie in the US political circles.
The news of Weinstein's alleged assaults has led to a bunch of Democrats distancing themselves from him as much as they can. Vermont Senator Patrick Leahy, who is currently running for re-election in his state, has donated a $2,700 contribution from Weinstein to charity.
Elizabeth Warren is giving her Weinstein donation to charity. Will others follow her lead? https://t.co/XuAtPYc4ok

— Bari Weiss (@bariweiss) October 6, 2017
Soon, a number of other Democratic politicians followed suit: Senators Martin Heinrich, Richard Blumenthal and Elizabeth Warren have all announced they will donate Weinstein's contributions, which go back to 2016, to charity.
It's worth pointing out that… um… an alleged sexual predator is currently the leader of the Republican Party and… um… the President of the United States. So the fight online between Republicans and Democrats about Weinstein's lefty affiliations seems a little "people in glass houses… " But, by all means, I am happy for these Dems to keep donating Weinstein's campaign contributions to charity.
More And More Allegations Leaking Out
And The New York Times would have known that once it published the exposé on Weinstein, other alleged victims would likely come forward. In cases of sexual assault, women are often silenced by fear, shame or intimidation; when a man is exposed as an alleged predator, there are usually more victims who will be bolstered enough by the allegations to come forward themselves.
First, former Fox News reporter Lauren Sivan alleged to the Huffington Post that Weinstein masturbated in front of her ten years ago.
Exclusive: Harvey Weinstein masturbated in front of a TV reporter. She spoke to me and is named in the story. https://t.co/F3HwOGqM31

— Yashar Ali ? (@yashar) October 7, 2017
The story is a real rough one: Sivan said that Weinstein cornered her in a corridor of a restaurant, which was closed to the public at the time, and masturbated until he ejaculated. Sivan, who was a reporter for a local New York TV station at the time, said that she remained silent on the issue until now because she feared Weinstein's power and influence in the media and entertainment industry.
Yeah. This happened??luckily I didn't need a job or favor from him + didn't have to be polite. Others did. Keep that in mind. https://t.co/mXs2RIU5kU

— Lauren Sivan (@LaurenSivan) October 7, 2017
Then, it was alleged by Liza Campbell, a British artist and writer, that Weinstein tried to compell her to take a bath with him in 1995, when she worked for Miramax as a freelance script reader. Campbell published her account in The Times, where she claimed that Weinstein invited her to his rooms at The Savoy, then ran a bath and tried to force Campbell to join him in it.
The encounter happened after Campbell had been offered work by Miramax, but the work soon stopped coming, Campbell says. Soon after, she received a call from Weinstein in which he allegedly said, "You better come to my hotel and we'll sort this out". Campbell wrote that, when she read about the allegations against Weinstein in the papers, she'd said, "That train has taken way too long to pull into the station".
Compelling read by artist & writer Liza Campbell about a shocking encounter with Harvey Weinstein ?@JustinSutcliffe https://t.co/4i5270Iugf pic.twitter.com/eIs1gYa4CQ

— SundayTimesPictures (@STPictures) October 8, 2017
Then another media personality — this time a producer and former Miramax executive, Elizabeth Carlsen — recounted how a young female executive at Miramax had approached her with a story of Weinstein appearing naked in her bedroom (in a house that Miramax had rented to cut down on overhead). Carlsen said, "I don't know the extent of what did happen, but there was an out-of-court settlement and [the alleged victim] left the company."
Carlsen said that although the young executive's story (from 1998, when Mirimax first expanded into the UK) was the first time she'd heard of Weinstein's sexual misconduct, his allegedly unsavoury behaviour has been an open secret in Hollywood for years — something "everyone" was aware of.
Meanwhile, The New York Times and others have urged The Weinstein Company to release women associated with the company from their Non-Disclosure Agreements so they may assist in the investigation into Weinstein's behaviour.
Lawyers Dropping Like Flies
Lisa Bloom, who was part of Weinstein's legal team ahead of his potential upcoming legal issues in light of the scandal, is already out. On Saturday afternoon (US time), she tweeted that she was leaving Weinstein's legal team.
I have resigned as an advisor to Harvey Weinstein.
My understanding is that Mr. Weinstein and his board are moving toward an agreement.

— Lisa Bloom (@LisaBloom) October 7, 2017
The news came just a few days after Bloom claimed that, although the allegations against Weinstein were false, he was "an old dinosaur learning new ways". Bloom has received a fair amount of criticism for taking on Weinstein as a client, especially from her mother, prominent civil rights lawyers Gloria Allred, who said, "Had I been asked by Mr. Weinstein to represent him, I would have declined, because I do not represent individuals accused of sex harassment."
It's alleged that Bloom emailed a number of suggestions to the board of The Weinstein Company about how the case should be handled, encouraging them to circulate "photos of several of the accusers in very friendly poses with Harvey after his alleged misconduct." Icky stuff. The Weinstein Co. board accused Bloom of "fanning the flames and compounding the problem".
Weinstein Dropped Like A Hot Potato
And now, the big one: yes, Harvey Weinstein has been fired from his own company. The news was announced by a spokesperson for the board of directors this morning. The board voted to remove Weinstein from his position as the head of the company, leaving his brother, Bob Weinstein, in charge in his stead.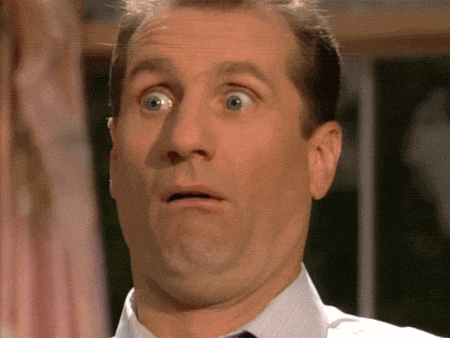 The statement from The Weinstein Company reads: "In light of new information about misconduct by Harvey Weinstein that has emerged in the past few days, the directors of The Weinstein Company — Robert Weinstein, Lance Maerov, Richard Koenigsberg and Tarak Ben Ammar — have determined, and have informed Harvey Weinstein, that his employment with The Weinstein Company is terminated, effective immediately."
Ouch. Ousted by your brother and his pals from your own company? That's gotta hurt.
The news is understandable and expected, considering the depth and severity of the allegations levelled against Weinstein by The New York Times and others. (It's since been revealed that The New Yorker was also working on a similar story that aimed to expose Weinstein's alleged history of sexual misconduct.) It's also worth pointing out that, despite the company bearing their names, the Weinstein brothers are in fact only minority owners.
So that's it, you're all caught up. Time for us all to take a long, hot, silent shower and rid ourselves of this pervasive ickiness.
—
Matilda Dixon-Smith is Junkee's Staff Writer. She tweets from @mdixonsmith.