Culture
The New York Times Just Discovered We Serve Breakfast In Australia, And They Are Losing Their Shit
Another week, another wonderfully flaccid trend piece.
"At this point, the only thing more predictable than a New York Times trend piece that's equal parts out of touch and condescending is the backlash that follows," wrote Flavorwire in 2013. Flaccid trend-spotting articles are in the paper's DNA, and we love to hate them.
It happened with the man bun surge of 2012, the normcore movement that didn't need to be named, and, most recently, the return of the monocle — which brought forth not only international ridicule, but a trend piece from the New York Times about New York Times trend pieces.
But this week's article is particularly special, because this week's article is about us.
'Australian Cafes Arrive In New York' reads the triumphant headline from Oliver Strand, who has uncovered a new phenomenon in his city: cafes named after bits of Melbourne which manage to serve coffee AND breakfast AT ONCE.
"New York is a city of immigrants and their unofficial embassies offering a taste of home: the French bistro, the English pub, the California juice bar," he begins. "Add to that list the Australian cafe."
GUYS, there is, apparently, a foodie scene outside of New York City, and The Times is ON IT. http://t.co/Zy6lsmfibi

— The Times Is On It (@NYTOnIt) July 29, 2014
Confused? So is the journalist.
"At first glance," he writes somewhat suspiciously, "an Australian cafe may seem like an American coffee shop, with colorful idioms: brekkie (breakfast), a piccolo (a cortado), a flat white (a small latte) and "no worries" (you're welcome)."
That's where the trouble begins:
"But it functions differently," he continues, "and differs from the dozen or so Australian coffee bars in New York, which offer the coffee but not the full experience."
For instance, there is the way they work: "The cafes offer table service, with a waiter bringing your drink."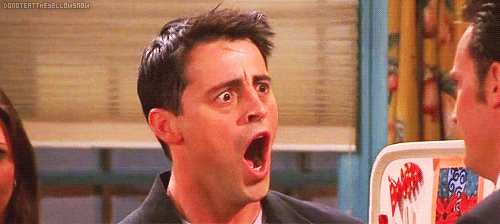 Also, there is the way they feel: "A sunny disposition so genuine it could disarm the most brusque New Yorker." One of three entire people interviewed for this piece, an Australian, agrees: "It's breakfast," he reminds us. "It's not serious; it's meant to be fun."
And speaking of fun, there's a new dance in town, and it's called The Avocado Smash. "Sometimes called an avocado toast (and in the United States often associated with California), it's comfort food for any time of the day," Strand writes, with audible awe. "You smash half a ripe avocado onto a thick piece of multigrain toast, season it with salt, pepper and chile flakes, then give it a splash of olive oil and a squeeze of lemon."
Wondering what inspires such culinary adventurism? Well it appears to have something to do with surfing.  "You wake up, go down to the beach, have a swim, then go have some coffee and poached eggs and toast," says one cafe owner. "I surfed every day of my life until I came to New York," says another.
And then the article ends, with what is possibly the most obvious quote about New York City ever to be published in its hallowed newspaper: "You don't have surfing here. But you have a lot of other opportunities that make up for it."
–
in melbourne everybody is so nice in cafes uhuh and if you believe that I've got a fleet of trams here to sell you

— adam brereton (@adambrereton) July 31, 2014
@therevmountain in australia everyone goes surfing and then has a coffee and poached eggs at a super friendly cafe

— adam brereton (@adambrereton) July 31, 2014
@therevmountain australians love to smash avocados while we drink our flat whites (small lattes)

— adam brereton (@adambrereton) July 31, 2014
@therevmountain i smash literally hundreds a day and sometimes i don't even eat a single one

— adam brereton (@adambrereton) July 31, 2014
–
Delicious-looking feature image by Katherine Lim, under a Creative Commons license on Flickr.