TV
The Best, Worst And Weirdest Of The 2017 Emmy Nominations
Yes, 'Modern Family' is still nominated. I know.
Emmy nominations for 2017 are out and the list is, surprisingly, as rich and broad as the US's current television landscape!
Aussies Nicole Kidman, Ben Mendelsohn, Judy Davis and Geoffrey Rush have all snagged noms; the first season of Donald Glover's painterly comedy Atlanta has been showered with love; and the primarily straight Emmy voters have finally discovered the glory that is RuPaul's Drag Race… eight damn seasons late, but still. Basically, there's a tonne of grouse stuff.
But before we get into the big winners and losers of the season, let's get one thing out of the way: yes, Modern Family is still nominated for Outstanding Comedy Series. I know. I know.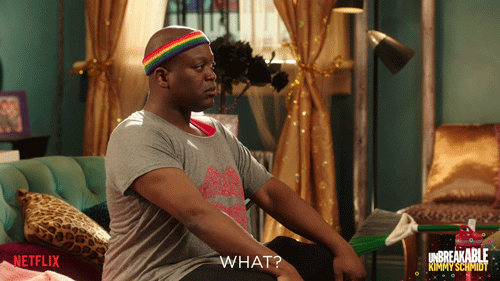 The Best Bits
Legit, there are actually so many best bits of this year's Emmys list! It's a really strong, actually diverse list of shows and stars that reflects how the television landscape is changing to represent the diverse face of our contemporary world — however slowly.
Atlanta and Master Of None — two shows helmed by high-profile POC auteurs Donald Glover and Aziz Ansari — as well as the consistently excellent sitcom Black-ish, have taken three of the seven coveted Outstanding Comedy Series slots. They're up against some pretty strong competition; Silicon Valley's last season was truly outstanding, and though the most recent season of Veep was a bit of a mess, Emmy voters adore that show.
But our fingers are crossed for an Atlanta win. This impressive, risky and introspective comedy deserves all the hype and props it's been getting the past year — and it'd be great to cap that off with an Emmy win.
It's also a particularly strong year for women in drama. As expected, Reese Witherspoon, Nicole Kidman, Shailene Woodley and Laura Dern (and Alexander Skaarsgard) have all snagged nominations for their work on Big Little Lies. And, for real, if Nicole Kidman doesn't take out Outstanding Actress in a Limited Series for her gruelling, exceptional portrayal of fragile Celeste (the incredibly tough sex scenes, the violent confrontations with terrifying Skaarsgard, and those therapist scenes, man) I'm going to flip a table.
Kidman is up against Emmy-favourite Jessica Lange, who killed it in the otherwise middling Feud, and the fabulous Carrie Coon for Fargo (though I'd rather a nomination for her unbeatable work in The Leftovers), but I'm tipping Kidman for the win.
In Outstanding Drama Series, it's refreshing to see so much Emmy love for Stranger Things, Netflix's actually excellent sci-fi/nostalgia mash-up. There's also a lot more love for Westworld than I thought there'd be, considering a large portion of critics and viewers lost interest in the show as it reached the end of its (tbh arduous) first season.
My worry is that the prestigious nomination for Anthony Hopkins as Outstanding Actor In A Drama Series will edge out Matthew Rhys in The Americans. Rhys' performance of reluctant killer spy Phillip Jennings, who, as I wrote last year, "appears to collapse further in on himself, crinkling up and singeing at the edges like dry newspaper caught in a lit fireplace", is achingly beautiful. It is undeniably the best male drama performance on TV last year and, y'all, he'd better win that gong.
(Rhys also earned a nod for his wonderfully creepy turn as the writer Chuck Palmer in Girls, in the Outstanding Guest Actor In A Comedy Series category, a well-deserved nomination. He's up against Riz Ahmed, who was also rewarded for his lackadaisical surfer bro, Paul-Louis, also on Girls — tough competition.)
Thankfully the year's best comedy performance, Tituss Burgess as Titus Andromedon in Unbreakable Kimmy Schmidt, has earned its dues with a nom. Hopefully he wins (I mean, 'Boobs In California' alone warrants the award), but he is up against two of the strongest comedy turns on TV: Tony Hale and Matt Walsh as the oblivious Gary and the hopeless Mike on Veep. Still, I'm rooting for Tituss!
And last but certainly not least: the Emmys has discovered RuPaul! After eight seasons of little to no love for RuPaul's groundbreaking series (unquestionably the best reality competition show on TV) RuPaul's Drag Race, and its accompanying behind-the-scenes hour, Untucked, has earned a whopping eight nominations. Fucking finally!!
The Bad Bits
Ok, first up: I'm disappointed that there's no love in Outstanding Comedy Series for the great female-helmed comedy series HBO pumped out this year. Missing from this list is Insecure, Issa Rae's richly satisfying navel-gazing comedy — and Issa Rae herself in the Lead Actress category. Also missing is Lena Dunham's Girls, which capped off a supremely impressive body of episodes with a superlative final season.
No matter what you think of Dunham herself, Girls has always been an impressive, risky and competitively consistent series, expertly written and lovingly directed by Dunham, Jenni Konner and their team.
Also, I have to say, even though the diversity is really up there in the acting noms, the writing and directing nominations are notably free of female talent. The nominations for writing and directing for Limited Series and Comedy are entirely male, for chrissakes.
On all the writing and directing lists, nominations are missing for wonderful women who are experts in their field — Ava DuVernay for Queen Sugar, Jenni Konner for Girls, Jill and Faith Soloway for Transparent, and Mimi Leder for The Leftovers. It's not good enough to have diversity in TV solely represented onscreen; it has to be mirrored behind the camera as well. This Emmys list proves we still have a long way to go.
Back to Girls, I also wish there was a nod in there for Adam Driver to solidify the wonderful work he did on Girls as loveable asshole Adam. Driver is probably the most interesting, versatile actor working in Hollywood right now, and he absolutely deserved an Emmy for his compelling portrayal of Adam. (I mean, that final scene with him and Dunham in the diner, the silence, kills me.) His extreme, confounding Adam might be what I'll miss most about Girls now it's gone.
The Leftovers, HBO's weird, wild and practically perfect post-rapture drama, also missed out on nominations for everyone (Justin Theroux! Carrie Coon!) except Ann Dowd, which I'd consider a fairly massive oversight. The Leftovers has never been a particularly popular series, so while I understand the snub in theory, in practice there's no drama on TV doing work that's as interesting or essential as what happened over three breathtaking series of Damon Lindelof's spiky little show.
The far-inferior Westworld, and the terribly inconsistent House Of Cards, are hogging the spot The Leftovers deserved on the Outstanding Drama Series list.
And, although I'm thrilled that the underrated, heartwarming family comedy Bob's Burgers is nominated in Best Animated Series — that show has the most consistent, kindly rendered and supremely special character portraits on TV — any animation list that doesn't include the ingenious Bojack Horseman is a complete farce.
One other disappointment: while I'm pleased there's a posthumous nod for Carrie Fisher's solid work on the British rom-com Catastrophe, she is far from the best thing about that show (and she's pretty wonderful, so that's really saying something).
I'm not sure there's another comedy as plainly funny as Catastrophe, where every line is a winner and the performances are so fresh and wild, you feel like stars Rob Delaney and the effervescent Sharon Horgan (who are also the show's creators) could say anything at any time. It's breath-stealing comedy at its very best.
The List
DRAMA  
Outstanding Drama Series
Better Call Saul
House of Cards
The Handmaid's Tale
The Crown
This Is Us
Stranger Things
Westworld
Outstanding Lead Actress in a Drama Series
Claire Foy, The Crown
Viola Davis, How to Get Away With Murder
Elisabeth Moss, The Handmaid's Tale
Keri Russell, The Americans
Evan Rachel Wood, Westworld
Robin Wright, House of Cards
Outstanding Lead Actor in a Drama Series
Kevin Spacey, House of Cards
Bob Odenkirk, Better Call Saul
Liev Schreiber, Ray Donovan
Matthew Rhys, The Americans
Sterling K. Brown, This Is Us
Milo Ventimiglia, This Is Us
Anthony Hopkins, Westworld
Outstanding Supporting Actor in a Drama Series
Jonathan Banks, Better Call Saul
Ed Harris, Westworld
Michael Kelly, House of Cards
Ron Cephas Jones, This Is Us
John Lithgow, The Crown
Jeffrey Wright, Westworld
Outstanding Supporting Actress in a Drama Series
Millie Bobby Brown, Stranger Things
Chrissy Metz, This Is Us
Thandie Newton, Westworld
Uzo Aduba, Orange Is the New Black
Ann Dowd, The Handmaid's Tale
Samira Wiley, The Handmaid's Tale
COMEDY 
Outstanding Comedy Series
Modern Family
Silicon Valley
Unbreakable Kimmy Schmidt
Veep
Master of None
Black-ish
Atlanta
Outstanding Lead Actress in a Comedy Series
Julia Louis-Dreyfus, Veep
Lily Tomlin, Grace and Frankie
Jane Fonda, Grace and Frankie
Ellie Kemper, Unbreakable Kimmy Schmidt
Tracee Ellis Ross, Black-ish
Allison Janney, Mom
Pamela Adlon, Better Things
Outstanding Lead Actor in a Comedy Series
Jeffrey Tambor, Transparent
William H. Macy, Shameless
Anthony Anderson, Black-ish
Aziz Ansari, Master of None
Donald Glover, Atlanta
Zach Galifianakis, Baskets
Outstanding Supporting Actor in a Comedy Series
Ty Burrell, Modern Family
Matt Walsh, Veep
Tony Hale, Veep
Louie Anderson, Baskets
Alec Baldwin, Saturday Night Live
Tituss Burgess, Unbreakable Kimmy Schmidt
Outstanding Supporting Actress in a Comedy Series
Leslie Jones, Saturday Night Live
Vanessa Bayer, Saturday Night Live
Judith Light, Transparent
Kathryn Hahn, Transparent
Anna Chlumsky, Veep
Kate McKinnon, Saturday Night Live
LIMITED SERIES 
Outstanding Limited Series
Big Little Lies
Fargo
Feud: Bette & Joan
The Night Of
Genius
Outstanding Actress in a Limited Series or Movie
Carrie Coon, Fargo
Felicity Huffman, American Crime
Nicole Kidman, Big Little Lies
Reese Witherspoon, Big Little Lies
Jessica Lange, Feud: Bette and Joan
Susan Sarandon, Feud: Bette and Joan
Outstanding Actor in a Limited Series or Movie
Riz Ahmed, The Night Of
Robert De Niro, The Wizard of Lies
Ewan McGregor, Fargo
Geoffrey Rush, Genius
John Turturro, The Night Of
Benedict Cumberbatch, Sherlock
Outstanding Supporting Actor in a Limited Series or a Movie
Bill Camp, The Night Of
Michael Kenneth Williams, The Night Of
Alfred Molina, Feud: Bette and Joan
Alexander Skarsgard, Big Little Lies
David Thewlis, Fargo
Stanley Tucci, Feud: Bette and Joan
Outstanding Supporting Actress in a Limited Series or a Movie
Judy Davis, Feud: Bette and Joan
Laura Dern, Big Little Lies
Regina King, American Crime
Shailene Woodley, Big Little Lies
Michelle Pfeiffer, The Wizard of Lies
Jackie Hoffman, Feud: Bette and Joan
—
You can see the full list of nominations for the 2017 Emmy Awards, including nominations for documentary, writing and directing, here. 
—
Matilda Dixon-Smith is Junkee's Staff Writer. She tweets at @mdixonsmith.
—
Love film and TV? We're holding our inaugural Video Junkee festival in July, a new annual event for lovers and creators of online video. Video Junkee is on July 28 & 29 at Carriageworks in Sydney, featuring keynotes, masterclasses, screenings, interviews and more. Tickets are on sale now.